Jamsta Productions Pty Ltd | +61 432 73 963 | jeremy@jamsta.com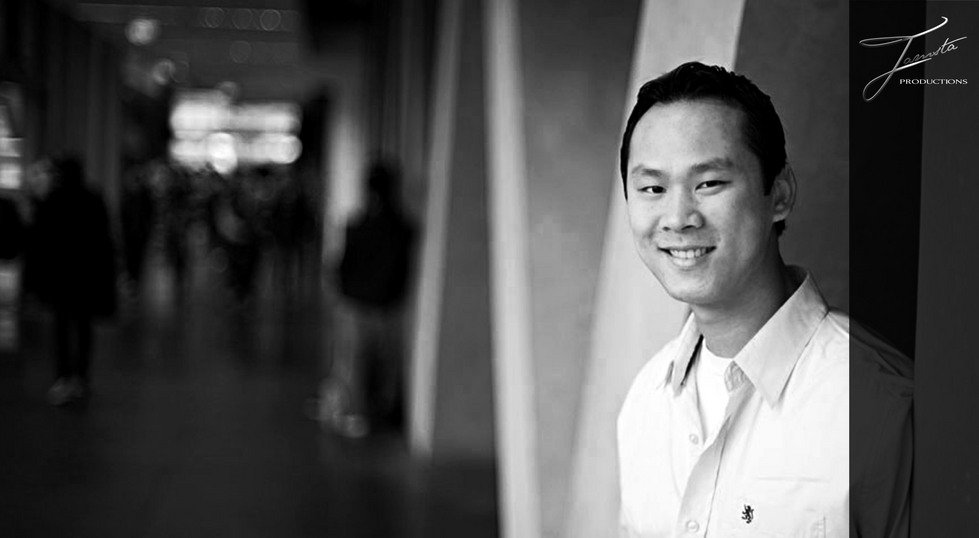 ​​​​Lastly, I will miss the band. We come from different musical backgrounds; heavy metal, rock, jazz, central-south American, classical and theatre; and bring a rich variety of tastes to the table. I've had an enjoyable and rewarding experience working & performing with this bunch of extraordinary musicians.

In closing, as I said mentioned at the start; I will doing a vessel transfer to the Carnival Glory on the 10th November. It is bittersweet, as I will be leaving my home for the last 2 months as well as all the special relationships and friendships that I had made. I had just begun to really settle into my life & routine there; and now have to pack it all up and go. The good news is that I'll be moving onto a bigger and "better" ship with much more exciting port destinations.

Glory will be also implementing Fun Ship 2.0, which is the newest format of entertainment on the Carnival Ships, so that will be exciting to experience. I'll be essentially moving from the oldest ship in the fleet with the old-school format, to a bigger, newly renovated ship with the new 2.0 Entertainment. That is exciting!

That's all for me now; my next update will be from the Carnival Glory Fun-Ship 2.0!

Peace,

​​J ​​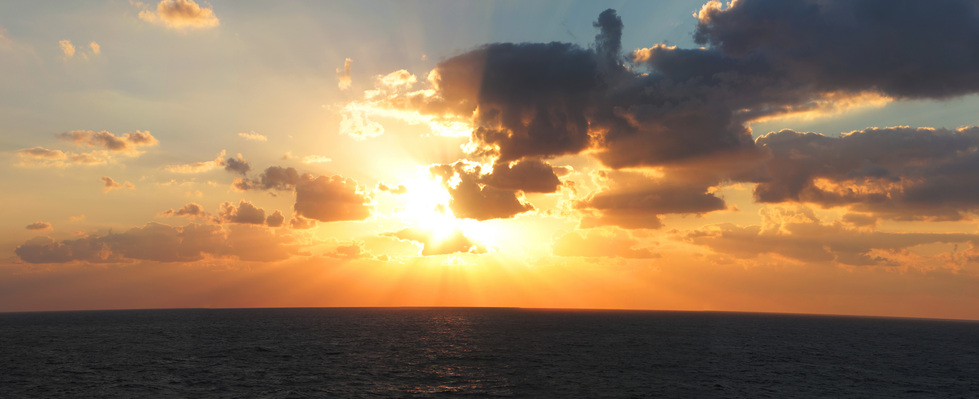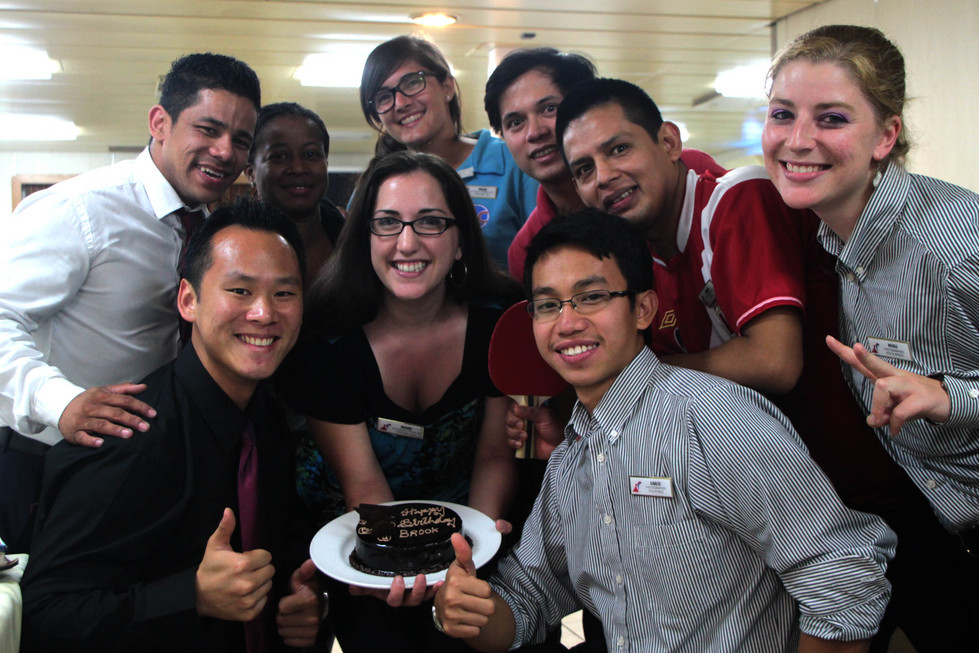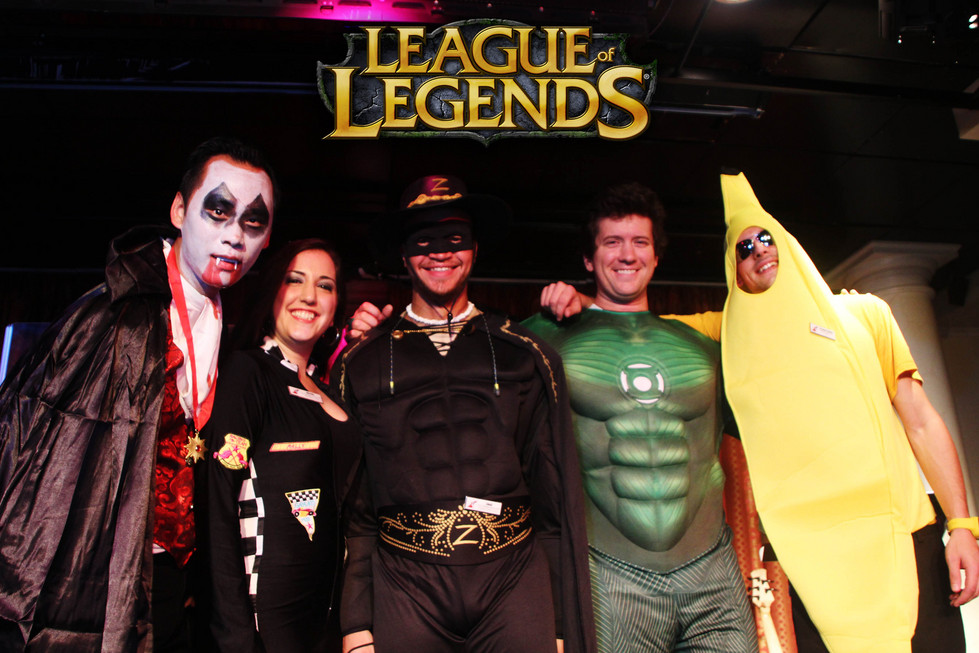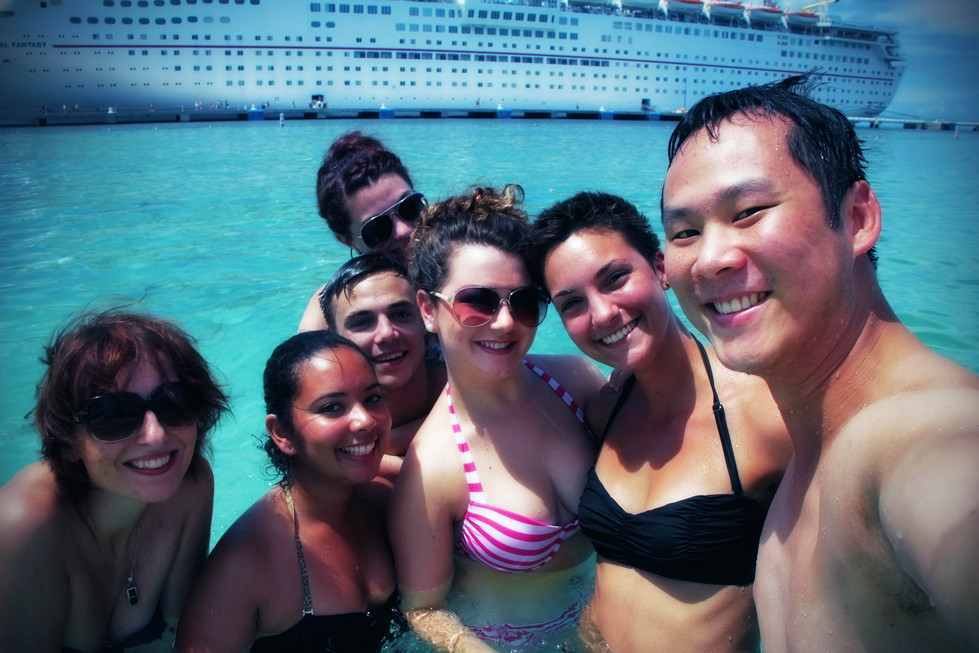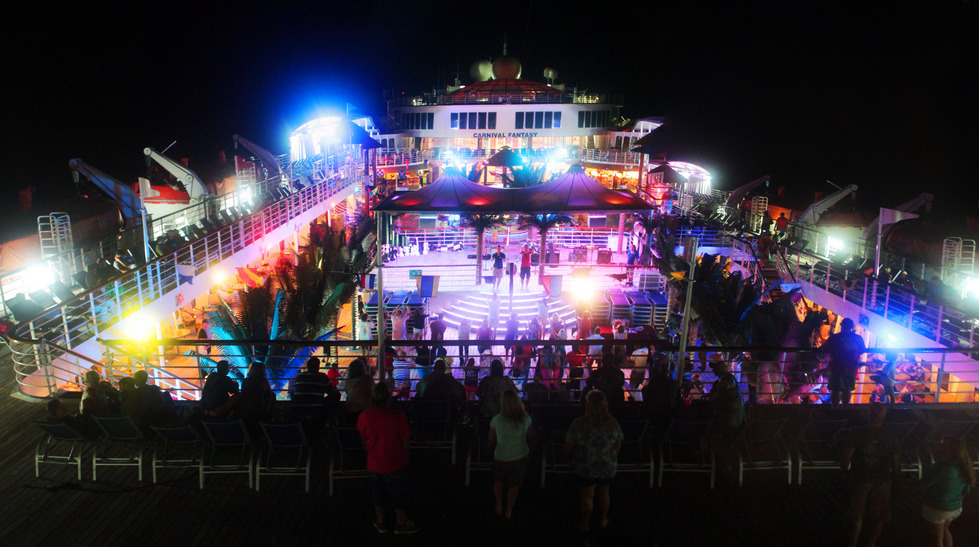 NOVEMBER, 2012


​
G'day Folks!

This is my final update from onboard the Fantasy, as I am transferring to the Carnival Glory. In my last update I talked about my daily life and routine as a musician onboard. But there's another aspect to the Ship Life, and that's the Social aspect. How unique it is, where you live with the people you work with, seeing them everyday for months on end? Do you get sick of seeing them, or do you form a special bond & relationship with them? One thing is for sure, you don't get sick of seeing them, and I think it's because we've learnt to adjust ourselves mentally & emotionally to our environment, but also the fact that I don't spend an entire day just with the band or other people. Our day is so segmented that it's never more than 3 hours of the same thing

The thing we all look forward to is the getting off at the destinations. Charleston, Nassau & Freeport (Bahamas), and once a month we travel to Half Moon Cay & Grand Turk Islands. Many of these places boast picture-perfect postcard beaches. We always enjoy heading out and enjoying these beaches as much as we can. The rest of the time, we sprawl out trying to find free wifi to connect back to the real world!
Fun times out on the Pool Deck in the evening Some of the gorgeous sunrises that we see
Through hanging out during meal times, socialising at the Crew Bar & Deck and the Crew Activity social events, I've had the pleasure of forming acquaintances & friendships with people in the various departments, such as Housekeeping, Food & Beverage/Kitchen, Photography, Camp Carnival Kids Program, Technicians, Art Gallery, Guest Services, MSA Administration and of course, our Entertainment Hosts, Singers & Dancers. And they come from all four corners of the globe; from UK, to Sth Africa, to Croatia, to Nicaragua and Philippines. Carnival makes sure there are always social events and parties for the crew & staff to keep things fun and that we have a good amount of time to socialise. A highlight was experiencing my first ever Halloween. The whole ship was transformed into a Halloween ship; all the guests dressed up. It was quite an amazing sight!​​

The good thing about working on the smallest ship is that there is more of an intimacy amongst the crew and bonds are much easier to make. I can imagine it would be more difficult on a much larger ship. One special bond I want to mention is that I've made with my bible study group; whom although I've known just over a month, has helped keep me grounded in my faith and has been there for prayer support and encouragement. This is a wonderful group, in which I've had the pleasure and privilege to run a 3-part training series on Evangelism with. It's always a beautiful thing to see brothers & sisters in Christ from around the world, who don't know each other find a special bond together because of their faith in the Lord. I will miss this group greatly.
Hanging out with fellow crew members The Showband during Halloween Our Christian Bible study Group