Jamsta Productions Pty Ltd | +61 432 73 963 | jeremy@jamsta.com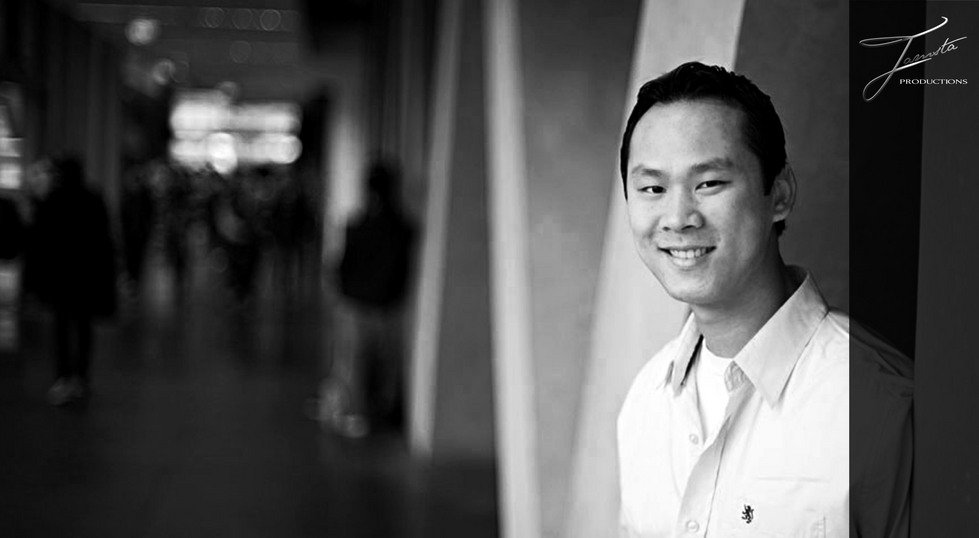 Well another contract has finished and what a blast it has been! The last 4 months performing with my showband "RhythmNation" onboard the Carnival Dream has been an invaluable, fun and memorable ride; with new friends, destinations and experiences to be had!

We kicked off 2015 with a one-week studio rehearsal in Florida; doing our best to cram in learning over 100 songs and 3 production shows in the 7 days. Then it was off to our new homeport of New Orleans, LA (or NOLA for short) for a one-night only experience of the city at night before beginning our contract. Needless to say we tried to make the most of our only evening of fun here, heading out along the famous (or infamous) Bourbon Street, then checking out the live music scene on Frenchmen St. Our singer Shannon and trombonist Myrish even got to spontaneously jump on stage to jam & perform with the band! Lots of fun!​​

Presenting RhythmNation, the Carnival Dream Showband! Studio Rehearsals in Florida

Anyway that's all for now; I'll be back home in Melbourne working on my Pianobar audition, or trying to see to see where God leads me, maybe somewhere else outside the Caribbean?! We'll see.....!

Till next time, J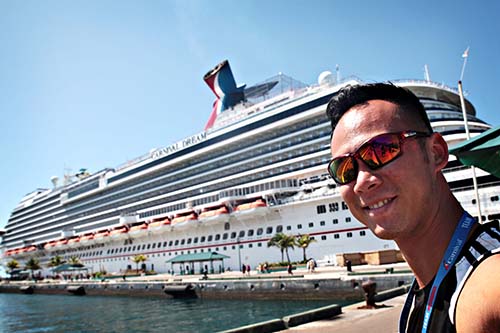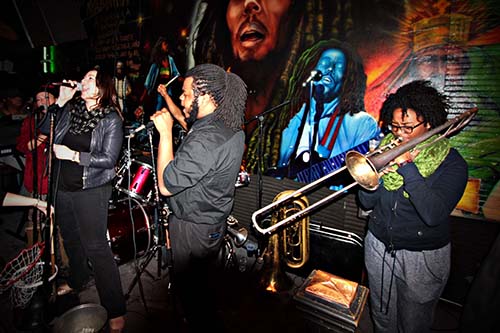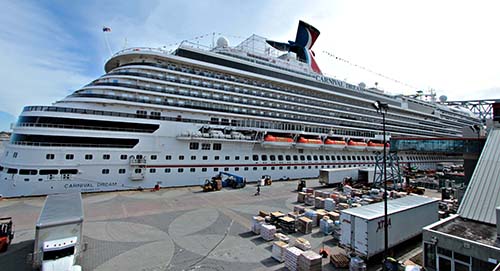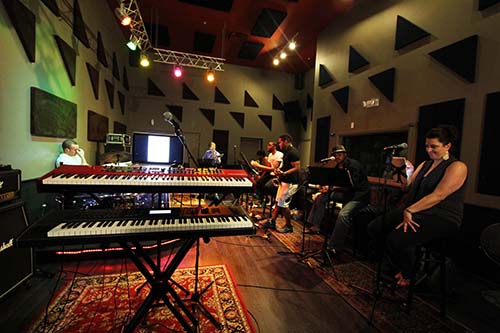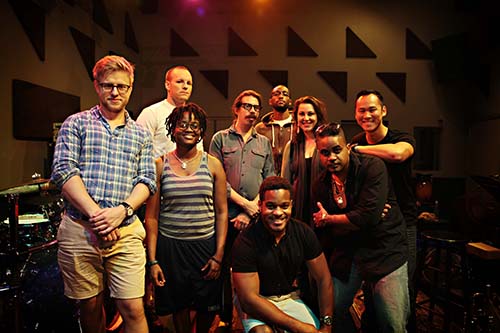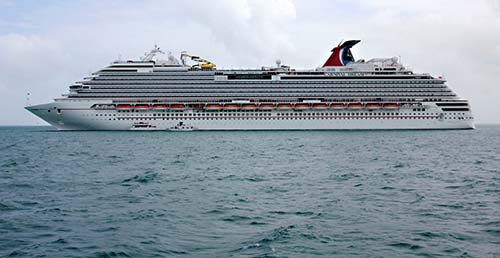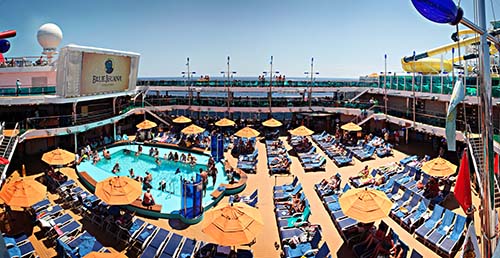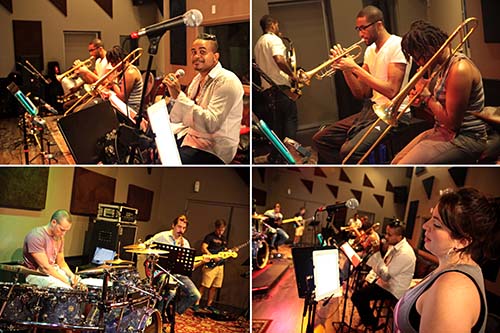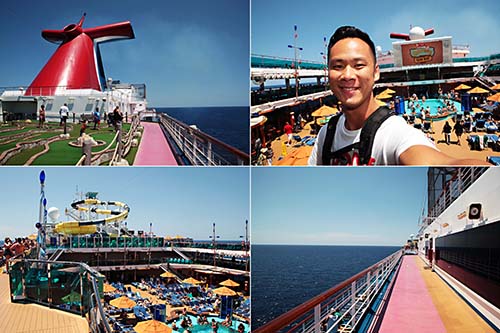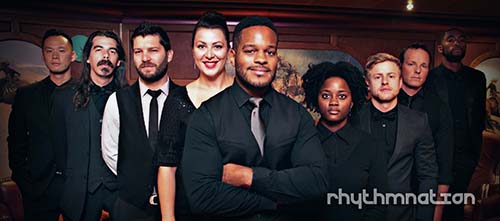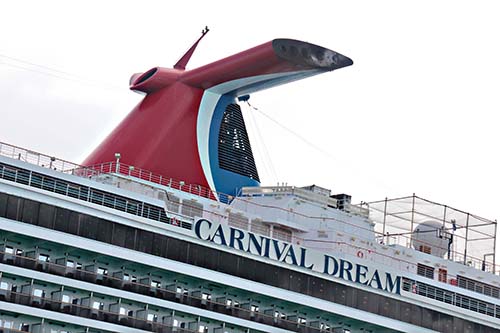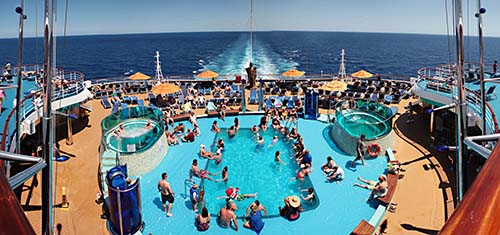 RhythmNation in rehearsal With my set-up. I wish I could take these home!

Shannon & Myrish jamming out in New Orleans The Carnival Dream docked at the Port of New Orleans every Sunday

The Carnival Dream is the lead ship of the Dream-class (the largest) of the Carnival fleet. Built in 2008, she weighs in at 128,000 GT, spanning over 300m long and 37m wide and covers 15 decks/storeys. The Dream docks in NOLA every Sunday to debark the current guests and embark the new guests for their 7-day caribbean cruise. We do 3 different 7-day cruises: Western Caribbean (Montego Bay, Jamaica; Grand Cayman Islands; Cozumel Mexico), Eastern Caribbean (Key West FL; Nassau, Bahamas; Freeport, Bahamas) and Exotic Caribbean (Roatan Island, Honduras; Belize; Cozumel, Mexico). Random fact: this ship was featured for around 20mins of the movie "Alvin and the Chipmunks: Chipwrecked"!

The Carnival Dream with the signature Red, White & Blue Funnel A few snaps around the open deck of the ship

The Main Lido Pool and Seaside Theatre Big-screen The Aft Pool for a quieter atmosphere

As usual, the ship-life routine was similar to the past contracts I've had. The Dream crew family were warm, friendly and engaging and we settled in very quickly; happy to see many familiar faces of whom we've worked with in previous contracts. RhythmNation performed in the theatre for the Welcome Aboard Show and Legends; as well as three grand production shows: "Get Ready" (A celebration of everyday jobs & careers through the music of Motown), "Dancing in the Streets" (A celebration of retro & street dance culture through 80s-90s-noughties music), and "8 More Seconds" (A celebration of country & western music with a touch of American Patriotism). We also performed Superstar Live Karaoke nights with the guests, as well as themed music sets in the Ocean Plaza lounge; performing 70s Boogie-Soul train, 80s Rock, 80s Retro, 90s Tribute, and Top 40s set. A lot of fun to be had in the Ocean Plaza, where we truly get to entertain and engage with our guests!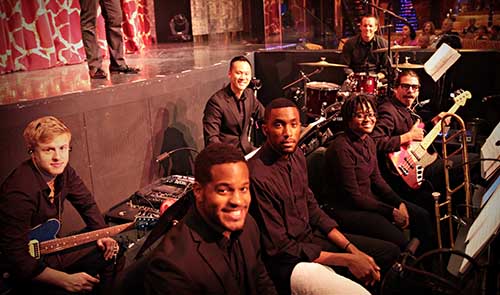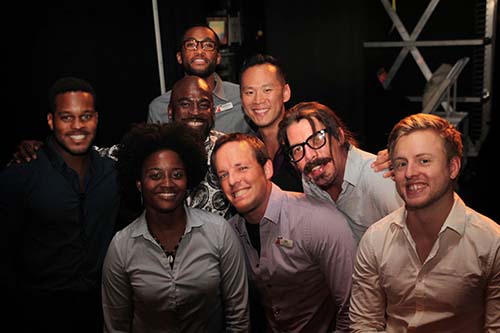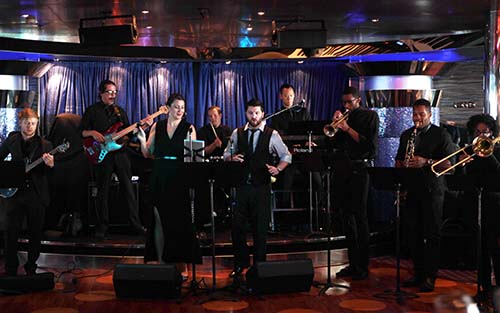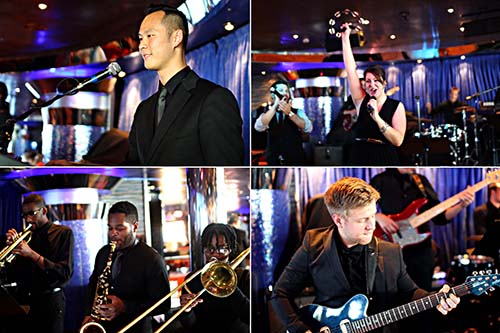 RhythmNation live at the Ocean Plaza Performing at the Captain's Cocktail 70s Soultrain Set

RhythmNation ready to go in the theatre band-pit before the show Kodak with the "King of Sweet Soul Music" Marcus Anthony

Again, I kept myself very busy with a 3 different side jobs: Park West Art Gallery assistant/helper, working in setting up the gallery and assisting during the art auctions; worked with the OBM Shopping Expert during his seminars & talks onboard; and operated my Jamsta Photography business. Jamsta Photography was kept very busy all throughout the 4 months onboard with a steady load of photoshoots to be done for the entertainers onboard; from comedians, to dancers, singers & musicians. More news on my photography in the Photography News section found here: www.jamsta.com.au/photography_news.html.

​​Lastly I was also kept busy doing a lot of the multimedia (photo & video) promotions for our band; doing photoshoots and filming our band, all the way from our studio rehearsals to gigs on stage and even in the theatre band-pit. This contract saw us having our own FB page (check it out here: https://www.facebook.com/RhythmNation2015), which we could then keep our friends, family and guests updated on the latest & greatest. It was a lot of extra hours editing photos & making mini-films for the band and FB page, but in the end a valuable keepsake to remember by.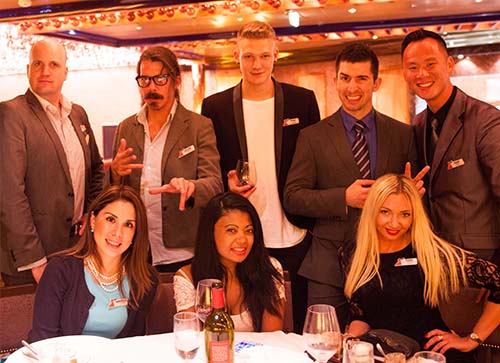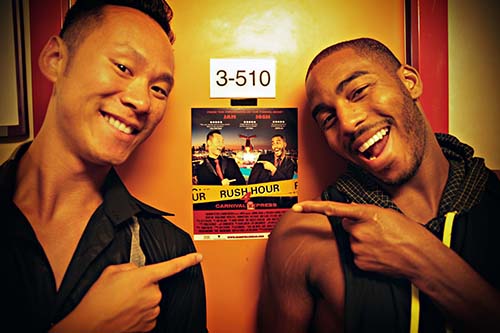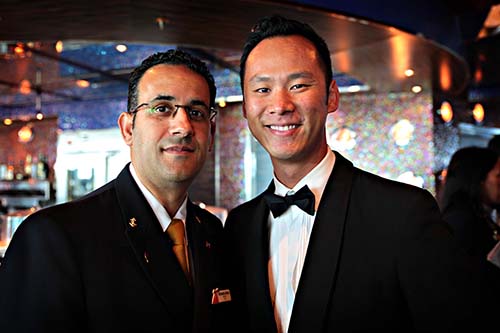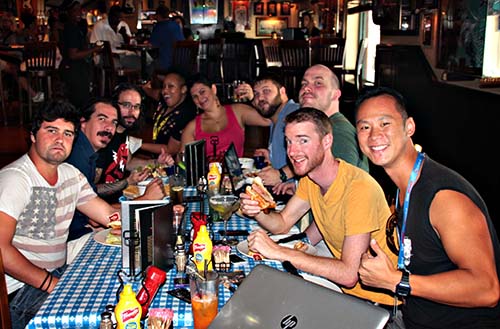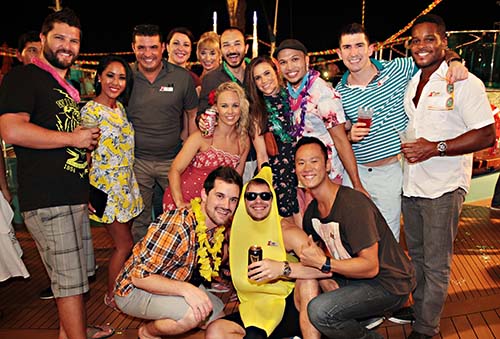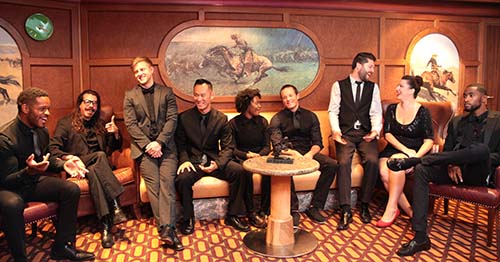 One of the shots taken during a photoshoot for the band Hanging out with the Park West Gallery Team

With my room-mate Josh, the "Chris Tucker" to my "Jackie Chan" Mini reunion lunch in Nassau with old friends from our Valor contract

One of the many crew parties onboard A Kodak with the El Capitano

Of course there was plenty of time to travel and explore. Some of the highlights included checking out 4 different ancient Mayan ruin sites: Chacchoben site in Costa Maya Mexico, Altun Ha in Belize, Xunantunich in Belize, and Tulum in mainland Mexico. Some beautiful ancient archaelogical & architectural monuments to be enjoyed by the architect in me!! Other outdoor highlights included Little French Key eco-resort & wildlife sanctuary, Parrot Tree Plantation resort and Western Bay Grand Roatan resort in Roatan Island, the Bayou Swamp tour in NOLA, exploring the city of Montego Bay Jamaica, as well as hitting up a few other local, classic beaches & resorts in the various ports of call.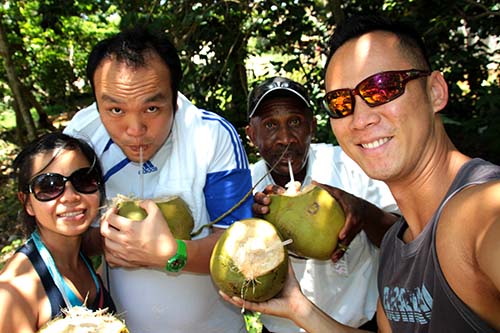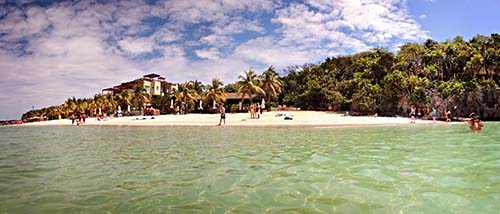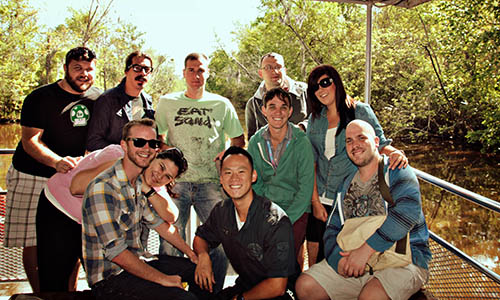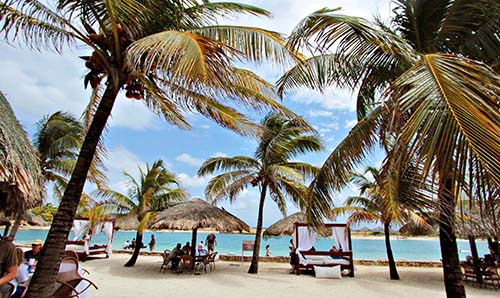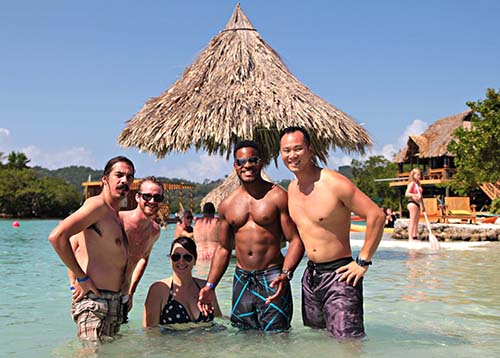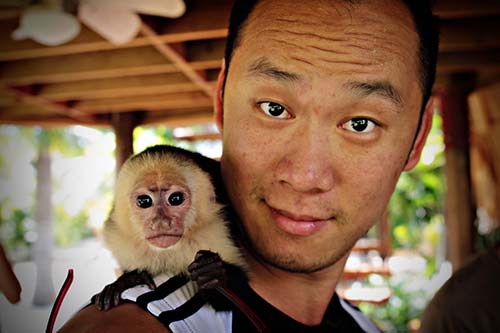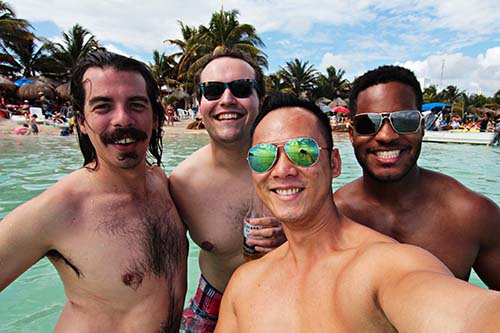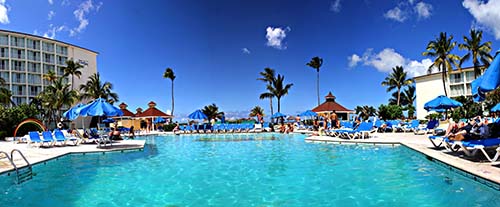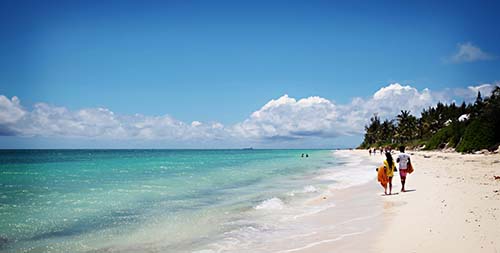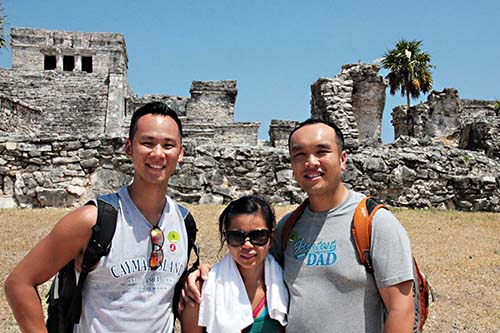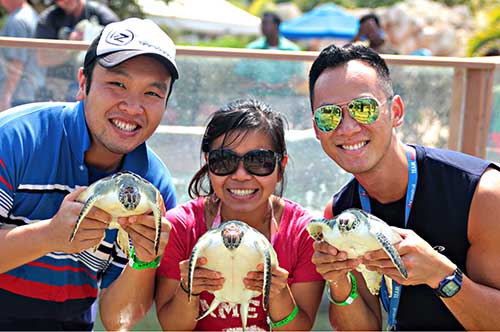 Posing in front of a Mayan temple at Chacchoben West Bay Beach, Roatan Island Honduras

Little French Key Eco resort , Honduras Parrot Tree Plantation Resort, Honduras A taste of fresh, local coconut juice in Jamaica

Bayou Swamp tour in NOLA with Entertainment Staff Breezes Resort, Nassau Bahamas

Beaching with the boys in Costa Maya Mexico Freeport Beach, Bahamas Hanging with a local at Little French Key

Mayan ruins of Tulum in Mexico with family Mahogany Bay Beach in Roatan Island, Honduras Kodak with baby turtles in Grand Cayman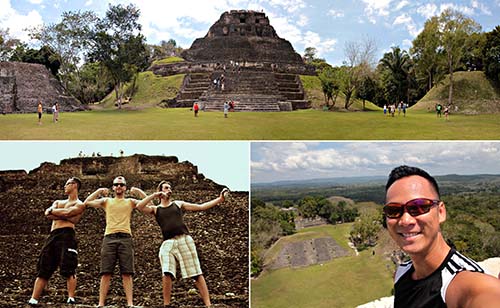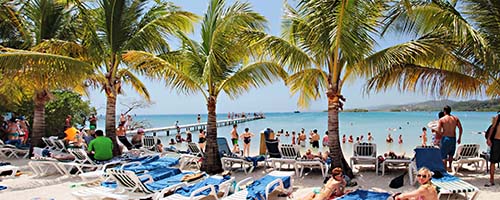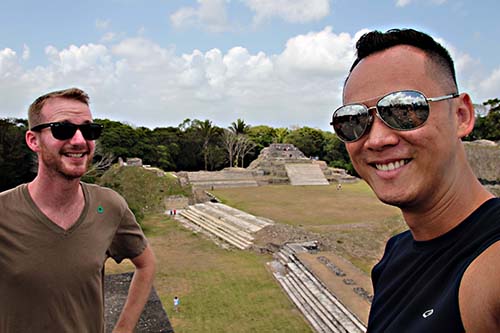 Exploring the Altun Ha Mayan ruins, Belize The Largest Mayan Temple of the Sun God at Xunantunich, Belize

The 4-month contract flew by and amongst all the other jobs that kept me busy and making the most of the travel, I decided at very last minute to apply for the Pianobar Entertainer job on the ship. I was fortunate enough to be allowed to perform in for two separate nights in the Pianobar and film the evenings for me to then be able to use the footage as a promo-reel. I felt it was the next step for me to do as a musician, go back to my roots of playing the piano rather than keyboard. Plus it will mean a significant increase in salary and my own solo cabin, not shared.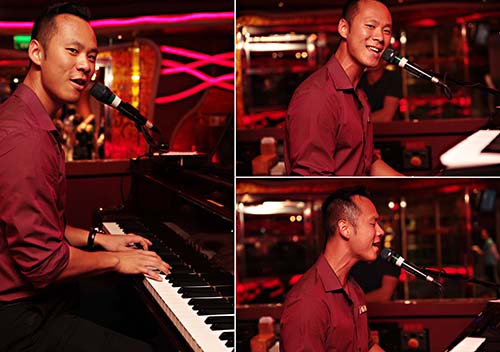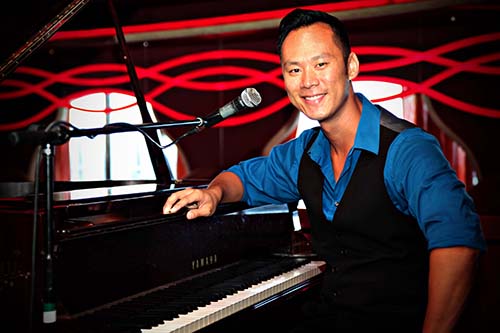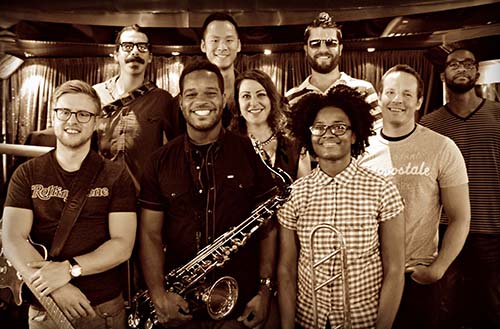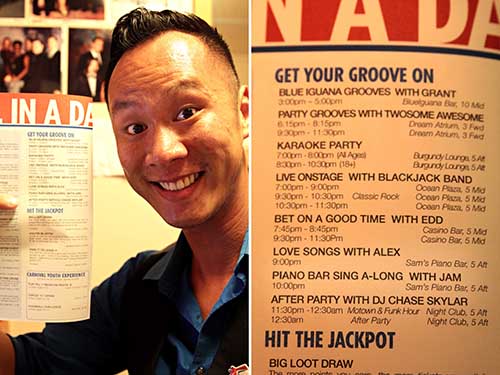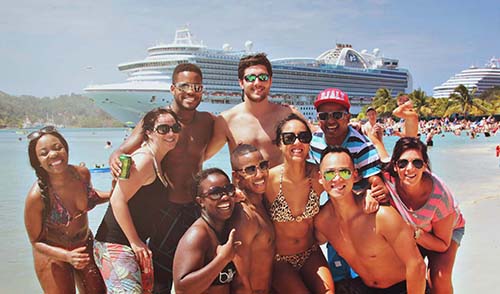 Excited about my official Pianobar gig on the Dream Having a jam-out at the Pianobar

Lots of fun in the sun with some great friends!

Rhythm Nation (from L-R)
James Clarke (Guitar), Will Krause (Bass), Julian Clarkson (MD/Sax), Me, Shannon Strodel (Vocalist), Devon Bolding (Vocalist), Myrish Spell (Trombone), Kyle Good (Drums), Chris Stanley (Trumpet)​​

One of the shots taken from my Pianobar promo-shoot Cheesy "Graduation" Kodak to finish off