Jamsta Productions Pty Ltd | +61 432 73 963 | jeremy@jamsta.com.au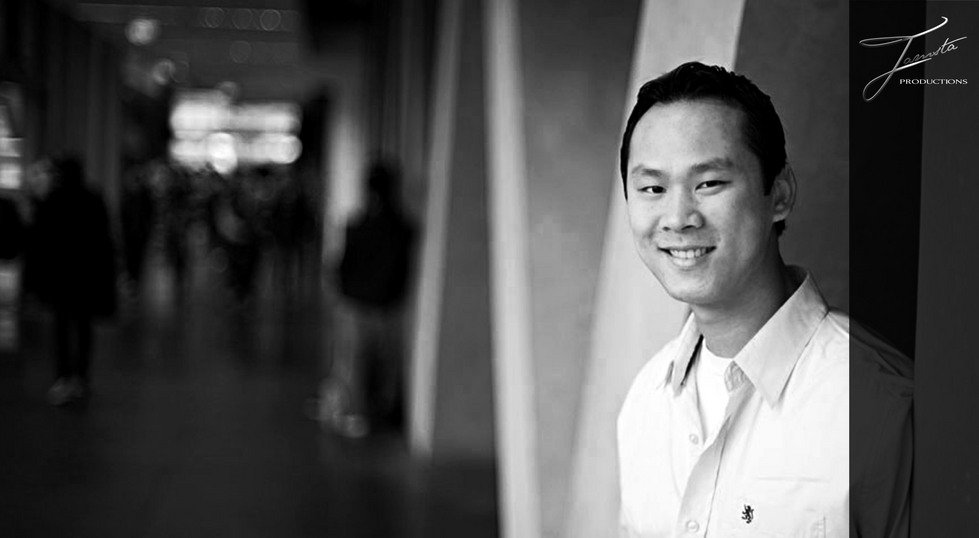 G'day Folks,
​
Well what an incredible 3-month adventure it's been sailing around the western Mediterranean onboard my new cruise company Seabourn Cruise Lines. It was indeed a refreshing experience, having spent the last 3 years sailing the Caribbean & central America, to now witnessing a different world of cultures & sights! In 3 months I had travelled around Italy, France, Spain, Malta & Monaco; taking in some amazing scenery, historical cities & architecture, and fine food!


Standing with the historic city of Amalfi, Italy in the background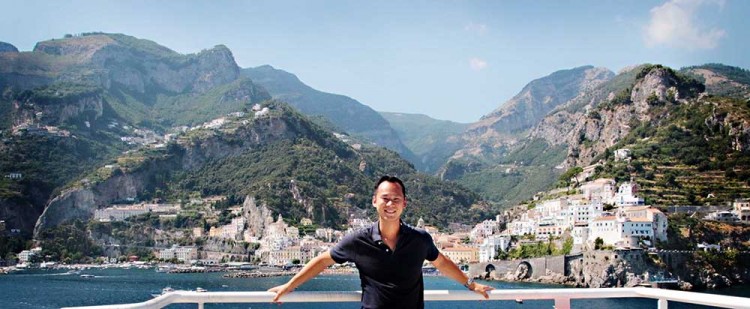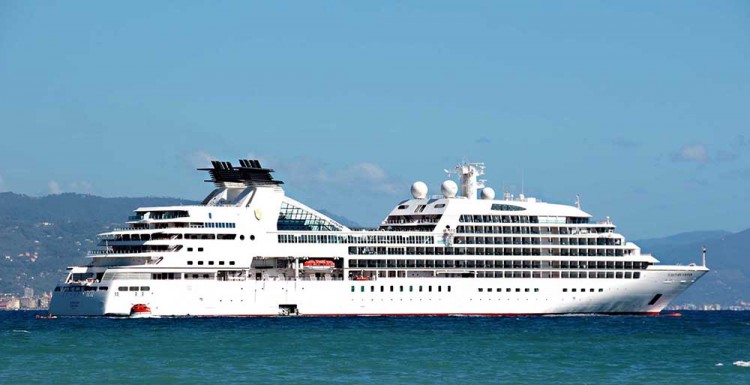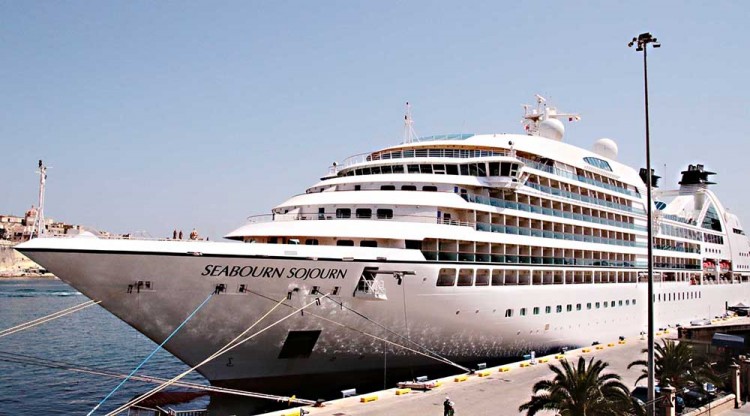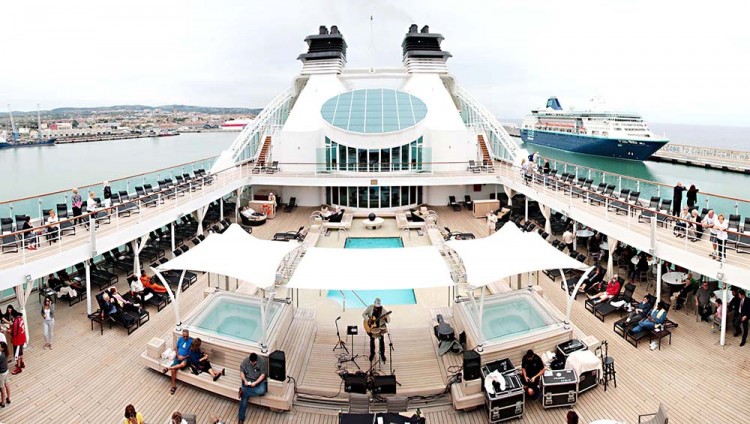 My new ship was the Seabourn Sojourn, part of the "ultra-luxury" class of passenger cruises; formerly known as "The Yachts of Seabourn". Seabourn has currently only 3 ships, with 2 more lined up in the near future. These ships are much smaller than what I'm used to working on, with a fraction of the guest and crew count. Onboard we cater for around 400 guests, a far cry from the 4,500 on Carnival! And we have a working crew population of 340; almost 1-1 staff to guest ratio, which goes to show the level of luxury and service the guests (who pay an average $1000USD a day) experience. The ship is a definitely different from what I'm used to on Carnival, not just a smaller ship with less activities, places to go around the ship, but also the working ethos.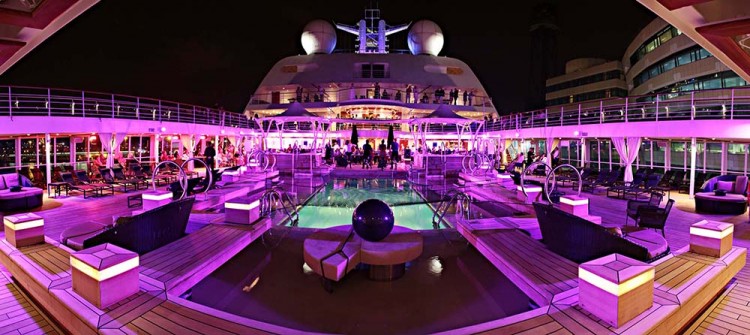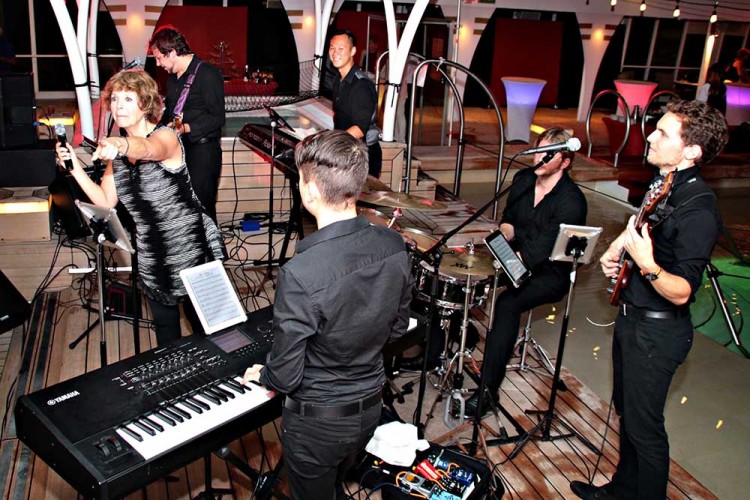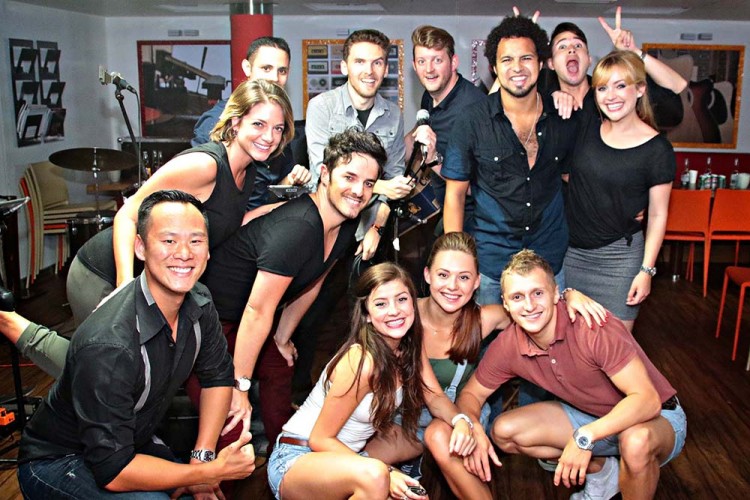 The Band jamming out The Pool Deck at night The Band & Production Cast
When my agent landed me this job he told me it was another Showband Pianist-Keyboardist position. What he failed to tell me is that I was a secondary Keys 2 player, as there was already a Keyboard player. Apparently the company decided to get rid of its token sax/horn player and replace them with another keyboard player. Hmmmm......In a way it does make economical sense, as a Keys player can play Horns/Strings/Organ/Synth and other sounds. It was definitely a teething process for me and for the band, who were also new to the concept of having two keyboardists. We eventually made it work but in all honesty I felt as a Keys 2 player, I was not performing to my full potential every night. The Keys 1 player would get the prominent parts and solos and I'm left with the secondary parts, which quite frankly, are boring (majority of the time). I tried to keep things somewhat active for my brain by singing harmonies & back-up vocals.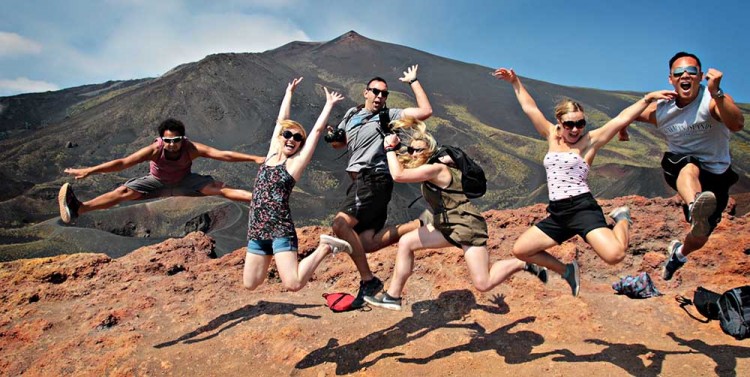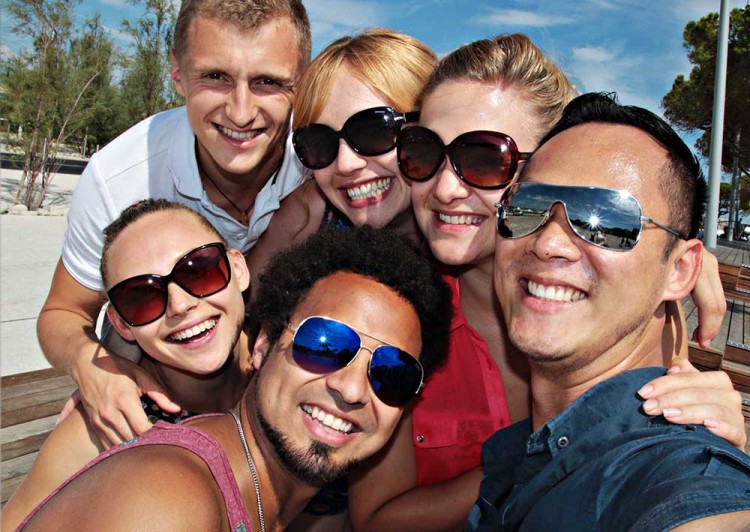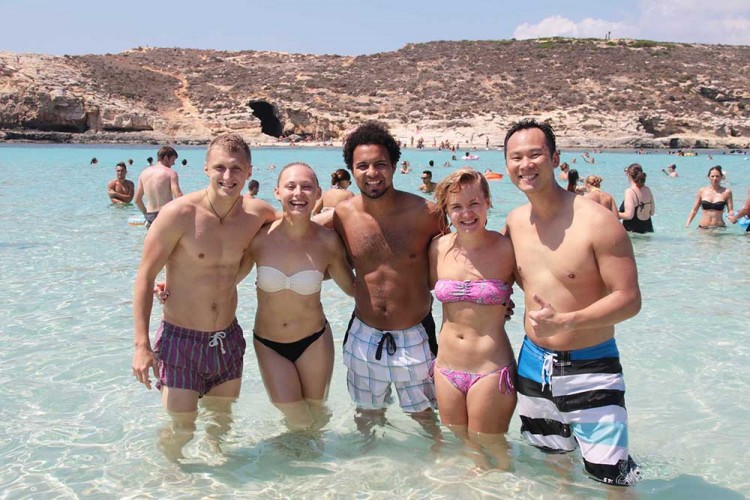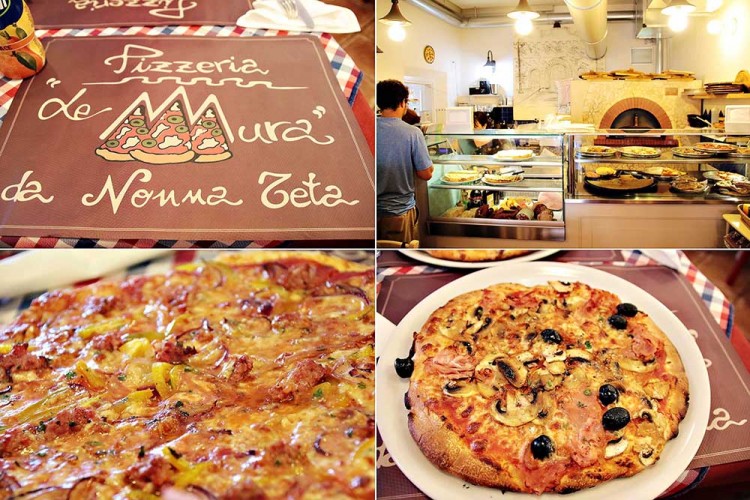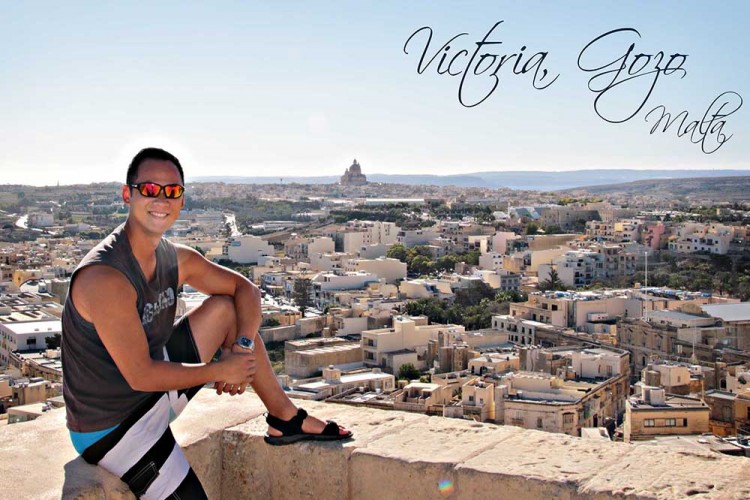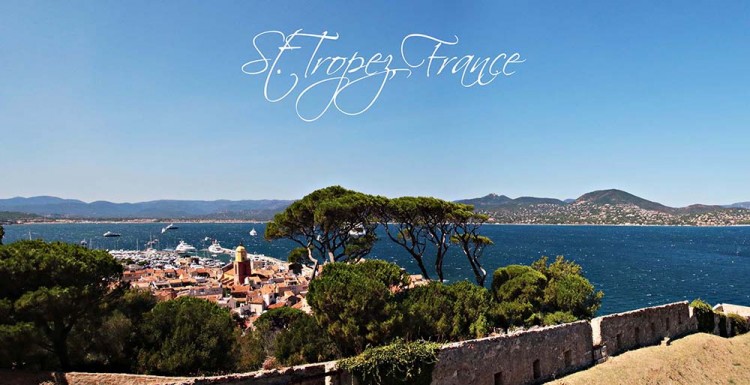 The ancient capital city of Victoria, Malta The scenic coastal city of St. Tropez, France Enjoying some pizza in PIsa, Italy
On Seabourn we had no nights off, having to play in the one main lounge every evening till midnight or 1am depending on the night, and occasionally up in the open pool deck for a Dancing Under the Stars party. Those were my favourite gigs to play. We also played in the production shows with the cast as well as accompanying the guest entertainers, who ranged from classical, jazz, swing, Irish, Movie soundtracks, Musicals, and everything else in between. The theatre was very small, which was the size of the comedy clubs on Carnival. They were much more singing-focussed, with 5 singers and 2 dancers.

As far as the rest of life onboard, being a smaller ship in a ultra-luxury class category, there were a lot more rules and regulations to abide to. We have safety drills and cabin inspections every cruise, curfews and restrictions to where we can be around the ship, even as entertainers. A much more workaholic lifestyle with the crew, as understandably, there's not much else to do around the ship when you're on a break. It's definitely not as free & flexible as Carnival. That being said, the crew members were friendly & wonderful, from all around the world and we were all one big family.


Fun in the water (Blue Lagoon, Malta) F
un on land (Antibes, France) Fun in the mountains (Mt. Etna, Sicily)
Well the travelling certainly made up for things on the ship. In the 3 months, our itinerary included:

•

FRANCE:

Antibes, Ile Rousse & Bonifacio (Corsica), St. Tropez, Marseilles, Sete', Cannes, Le Levandou, Bandol
•

ITALY:

Civitavecchia (Rome), Amalfi, Santa Margerita Ligure, Livorno, Pisa, Sicily, Porto Venere, Camogli, Portofino, Pompeii, Portoferraio Elba, Giardini Naxos, San Remo
•

MALTA:

Victoria, Gozo, Valletta, Mosta, Mdina
•

MONACO:

Monte Carlo
•

SPAIN:

Barcelona, Menorca, Montserrat, Palamos
•

CALANQUES

- scenic cruising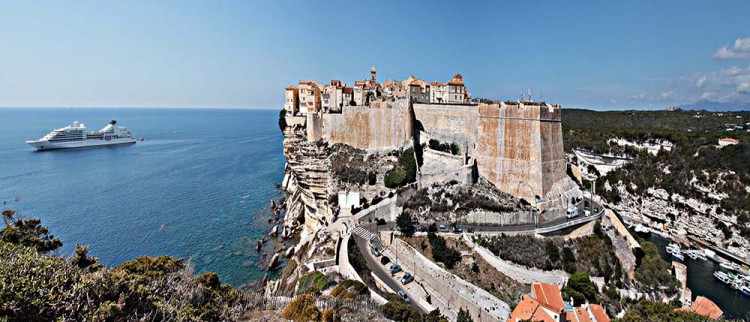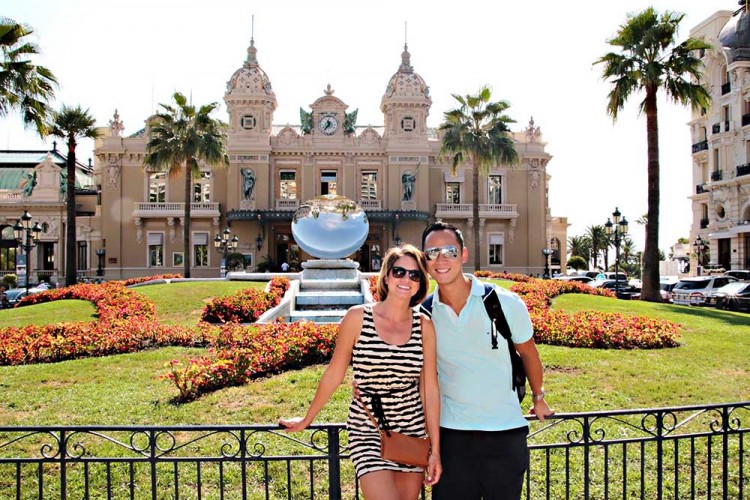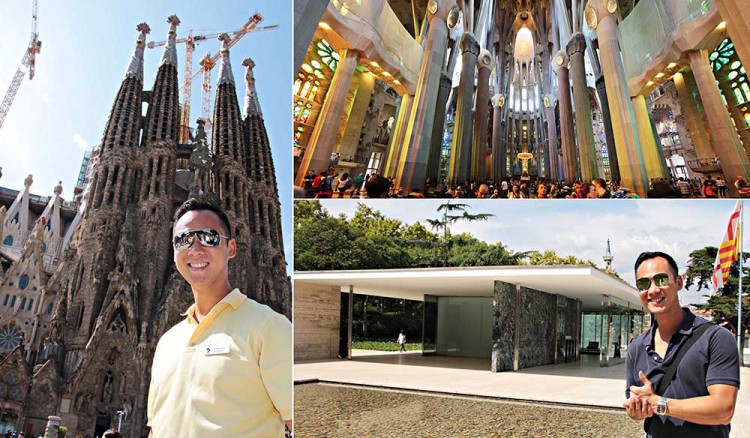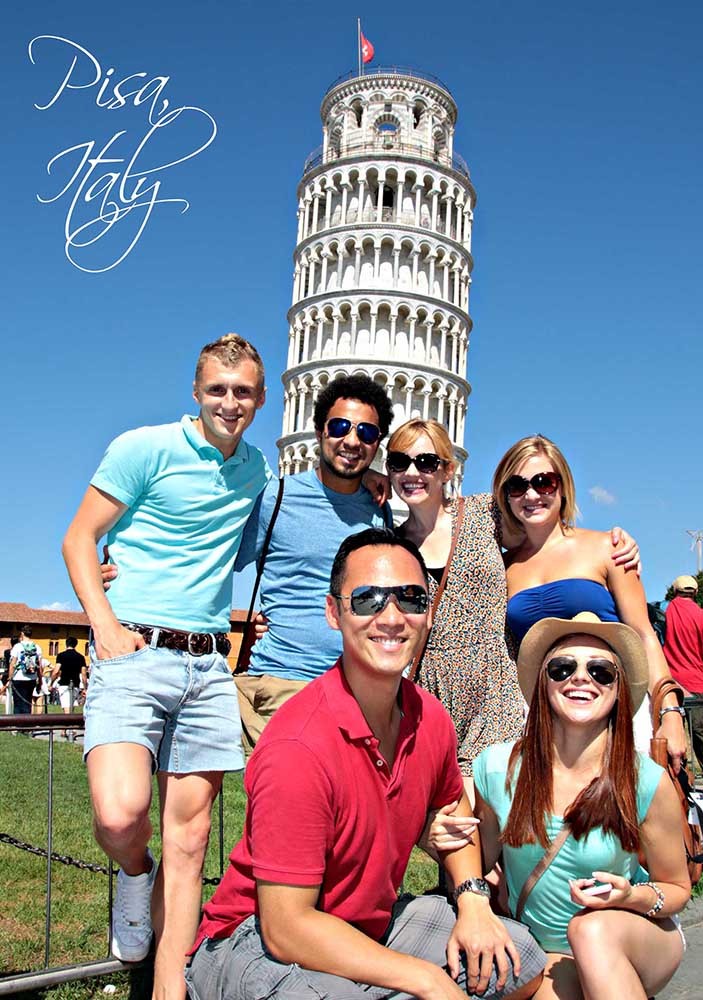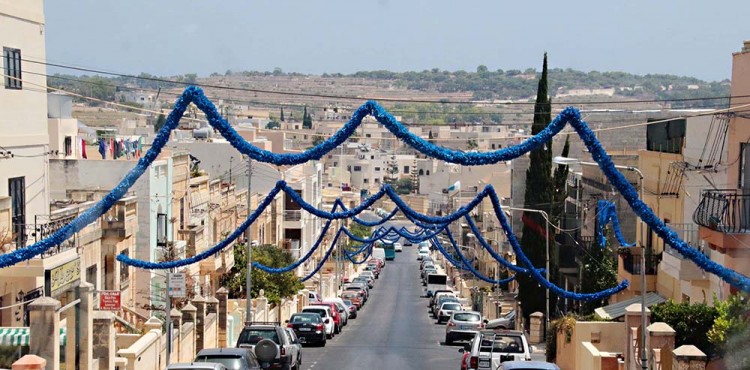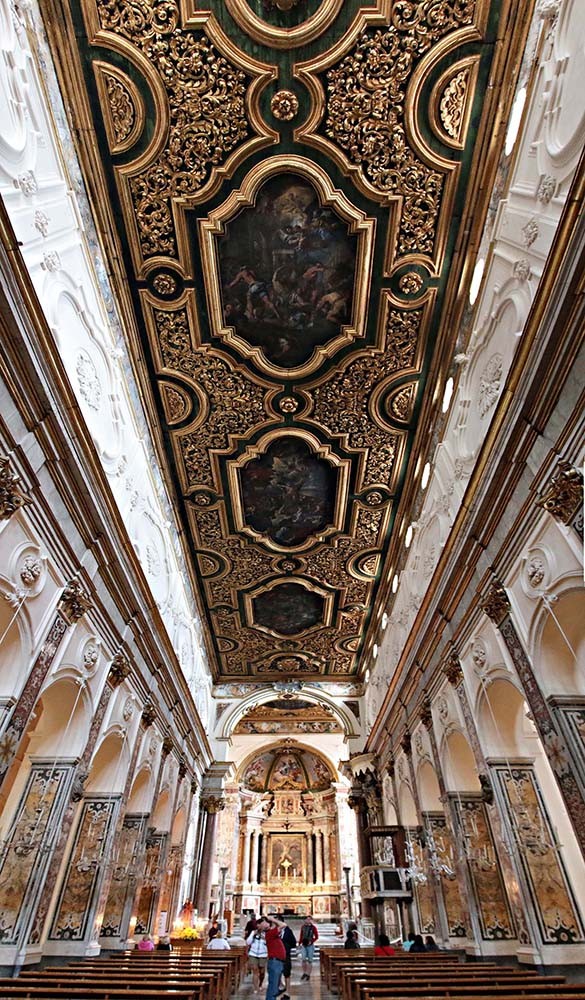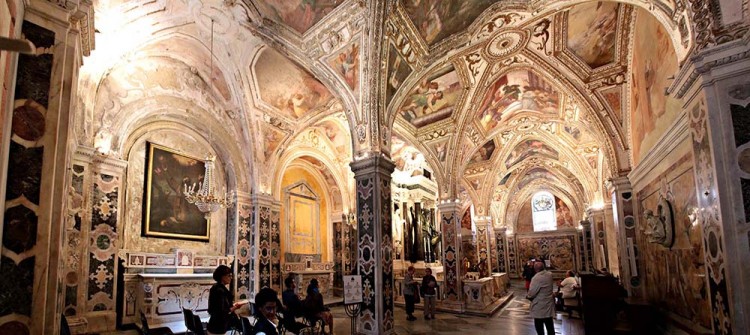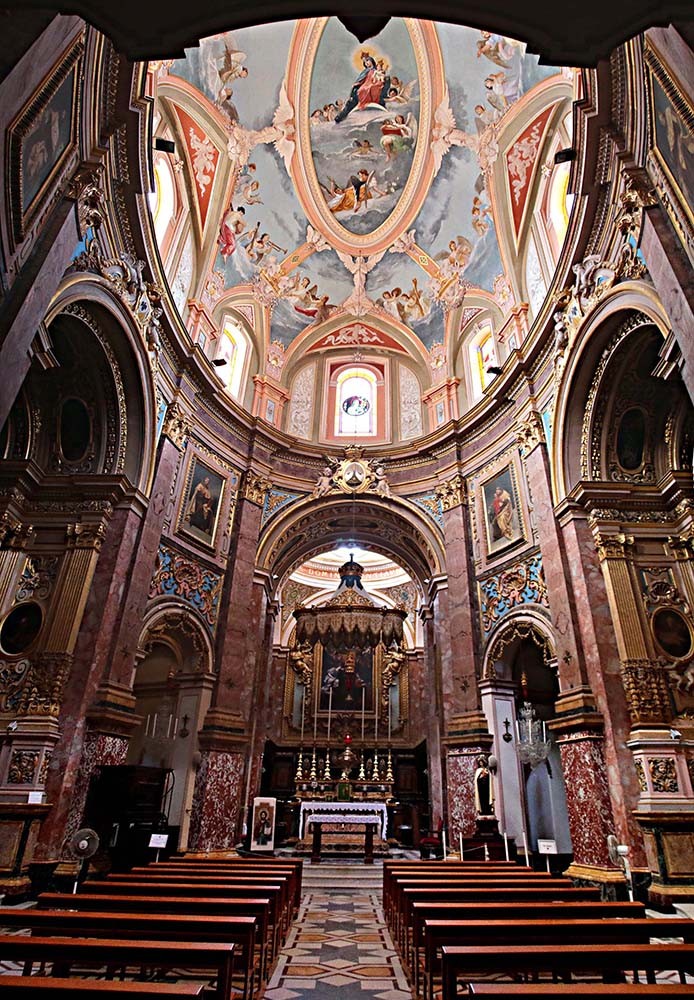 Architectural Icons (L-R): Leaning Tower of Pisa, Casino of Monte Carlo, Sagrada Familia Cathedral, Barcelona Pavilion
Beautiful Interiors of the Cathedrals including the crypt where the Apostle St. Andrew is buried.
Ancient streets of Malta The ancient fortified city of Bonifacio, Corsica (France)
The weather was gorgeous and hot for most of the season; I sweated a whole ton. Although there were beaches in some of the destinations I spent more time exploring the old, historic cities and architecture. Most of the places were an architectural delight. My camera sure got a major work-out. Some of my travel highlights included: The beautiful coastal city of Amalfi, Leaning Tower of Pisa, the pre-historic oldest civilization city of Europe in Malta, Sicily & the Godfather Tour, Ancient city of Pompeii, climbing Mt Etna (highest volcano mountain in Europe), Sagrada Familia cathedral and other architectural wonders in Barcelona, exploring Monte Carlo and the rest of the tiny country of Monaco, swimming in the beautiful Blue Lagoon of Malta, hiking the extraordinary Montserrat mountains, exploring the ancient cities of Bonifacio (Corsica), Mdina & Victoria (Malta) and beautiful small coastal fishing villages such as Portofino, Camogli and Portovenere.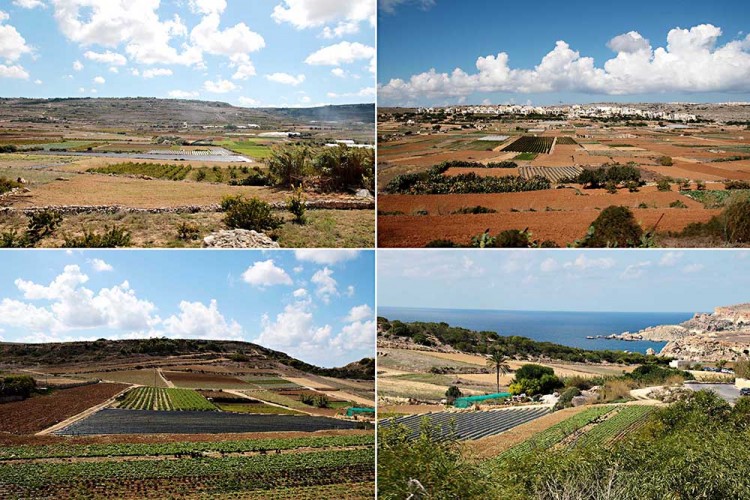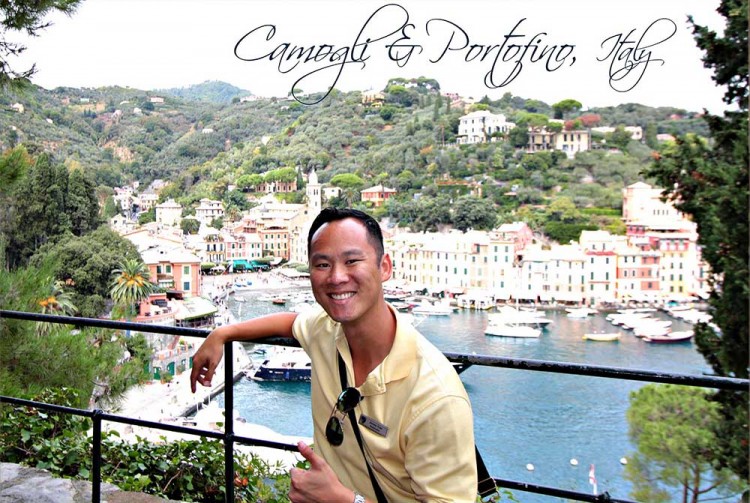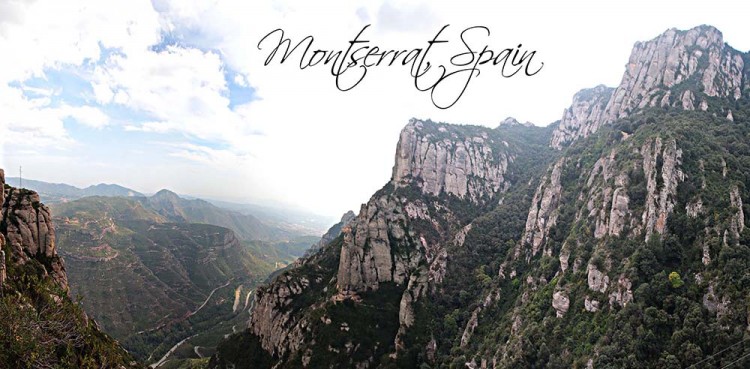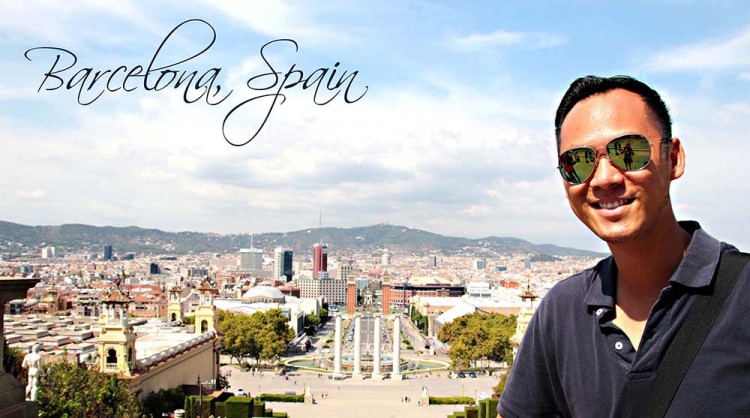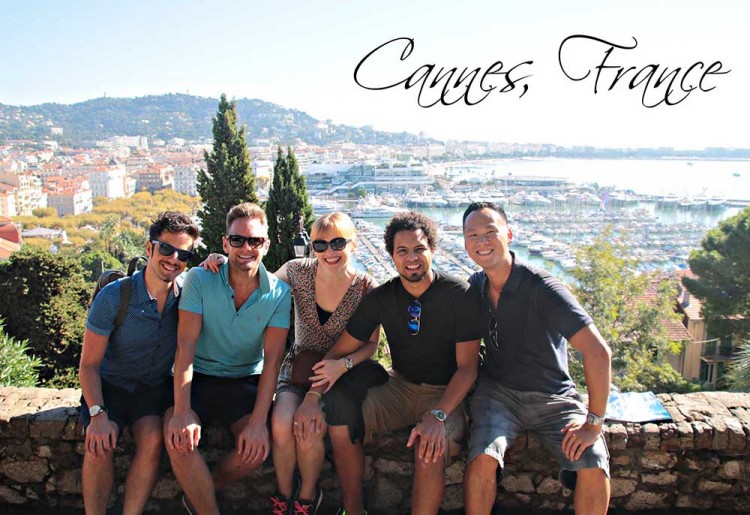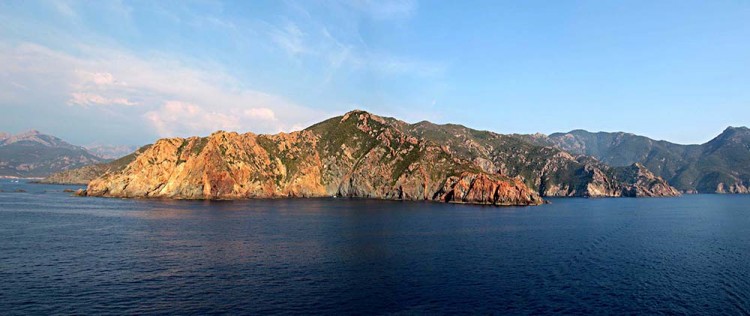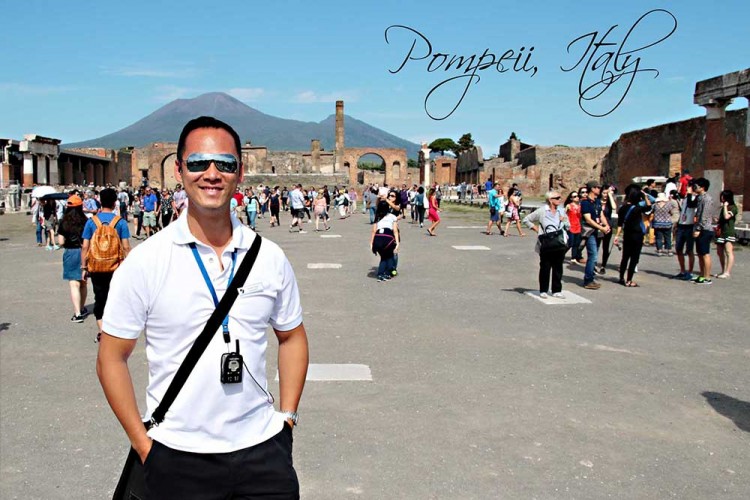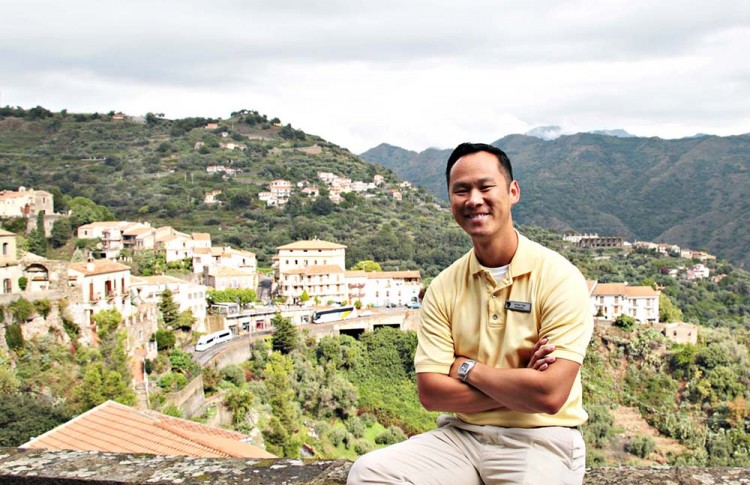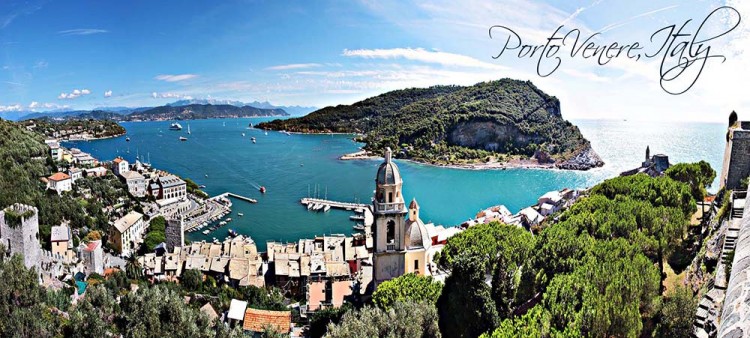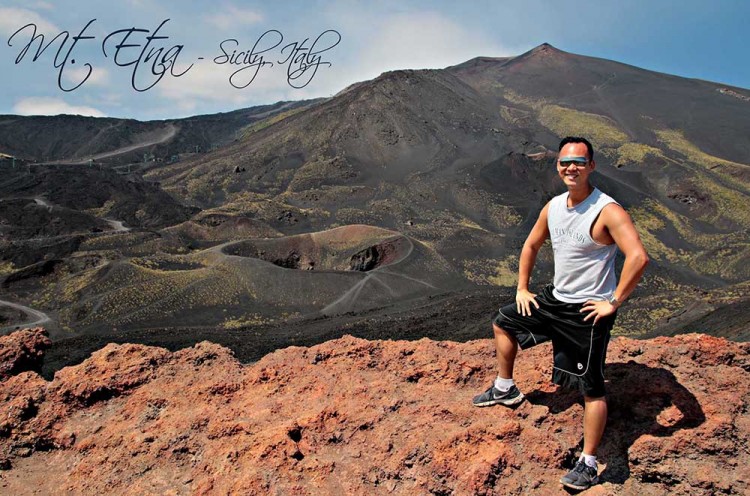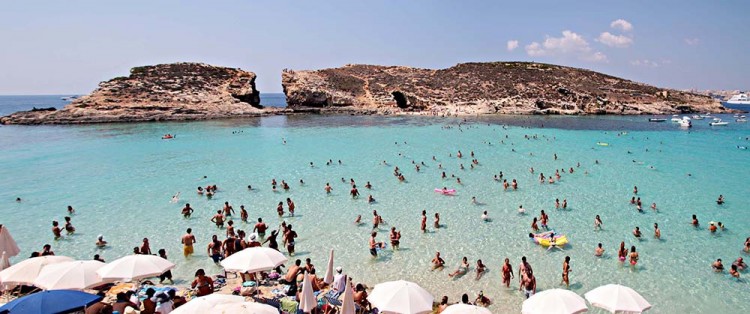 Mt. Etna - Largest Volcano Mountain in Europe Countryside of Malta The views of Sicily on the Godfather Tour
And so much more!! Don't get me started on how much pizza, gelati and nutella crepes I devoured throughout these travels......I would definitely go back in a heartbeat!

Blue Lagoon Beach in Gozo, Malta Hagar Qim, Malta (c. 3600 - 3200 BC) - The oldest temple in Europe
Gorgeous seaside city of Porto Venere, Italy Cruising the scenic Calanques
A final highlight was experiencing the Jazz charter cruise in my second last week onboard. We had some of the greatest jazz artists of our day stay and perform for us, organized by Entertainment Cruise Productions. Because the entertainment schedule that week was mostly all filled, it meant that the band had a VERY relaxed week, and could sit back and enjoy the world-class jazz. Not only that, but I ended up landing the job of working as the official photographer for this cruise; a great addition to my portfolio and resume'! (More on this in my Photography News section HERE)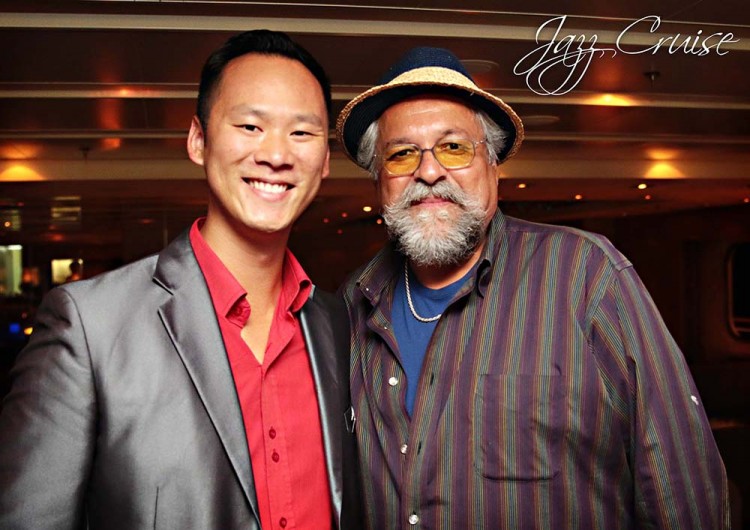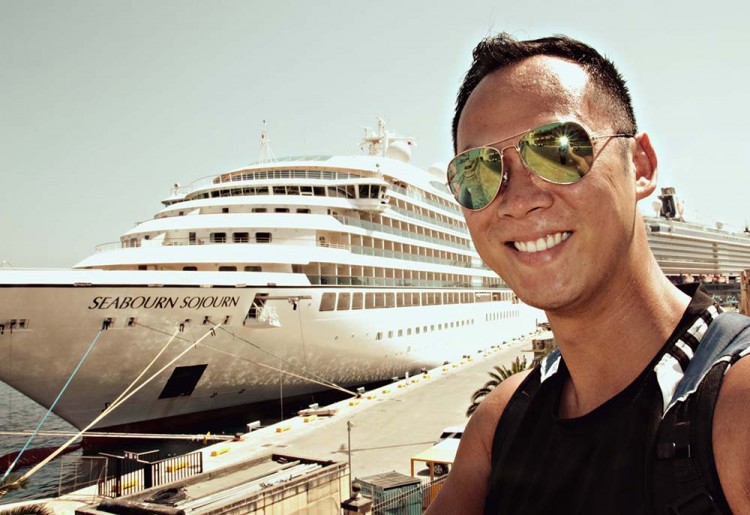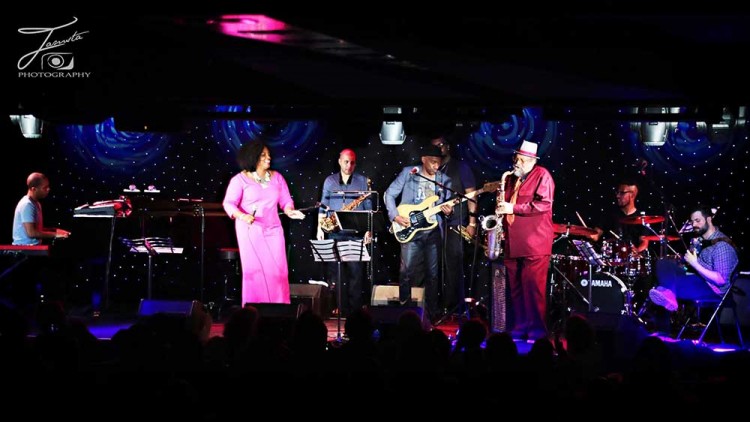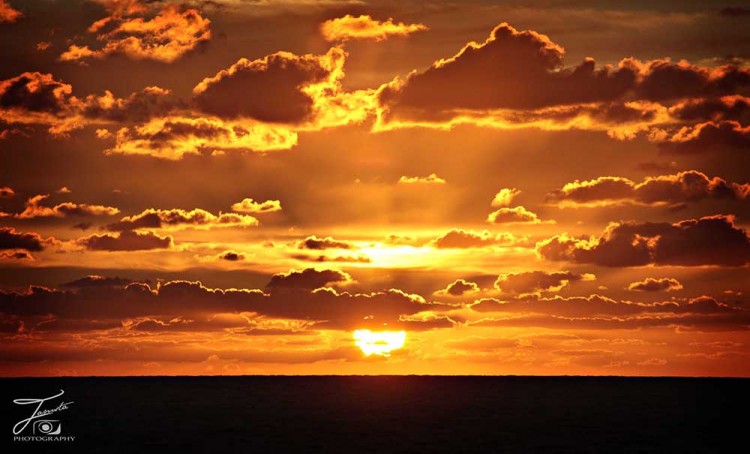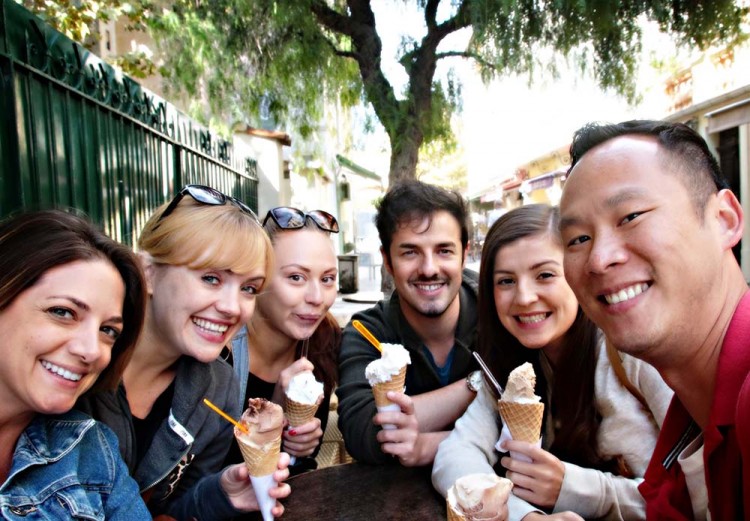 Jazz All-stars Performing on stage Kodak with the legendary Joe Lovano (Saxophonist)
Well my time at home is going to be VERY busy as I am proud to announce that my Pianobar Entertainer application has been accepted by Royal Caribbean Cruise Lines! So I'll have 4 weeks back home to work on my repertoire for the Aussies; as we sail around the South Pacific for 3 months. EXCITING TIMES AHEAD!!!!
​More on that to come.......
Great gelato, great company Kodak with the Seabourn Sojourn One of the best sunsets I've taken to date
But for now, that's all Folks!!