Jamsta Productions Pty Ltd | +61 432 73 963 | jeremy@jamsta.com.au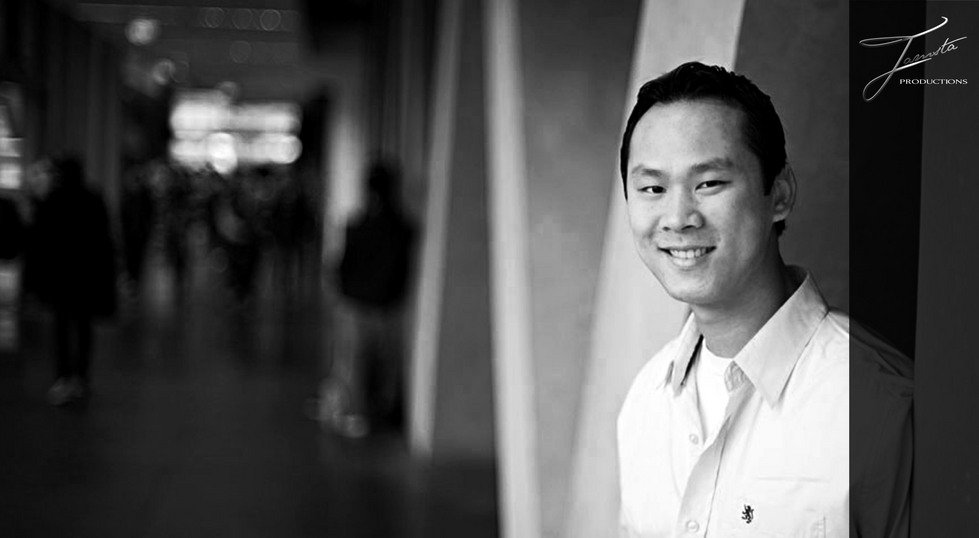 Well my first contract in my new position as a Pianobar Entertainer couldn't have gone any better. This 3-month experience has been an absolute blast, totally exceeding my expectations. Not only was the feedback from the guests absolutely wonderful and encouraging but the biggest highlight was being nominated Employee of the Month back-to-back in December and January! It's a great feeling being recognized for my work in such a rewarding way within the first 2 months of my contract in a new company. Talk about being blown away!
The RCCL Legend of The Seas Docked in our home-port of Brisbane, AUS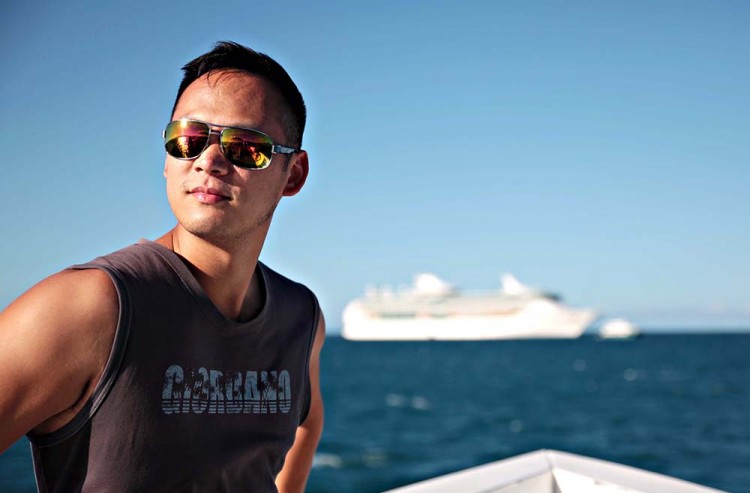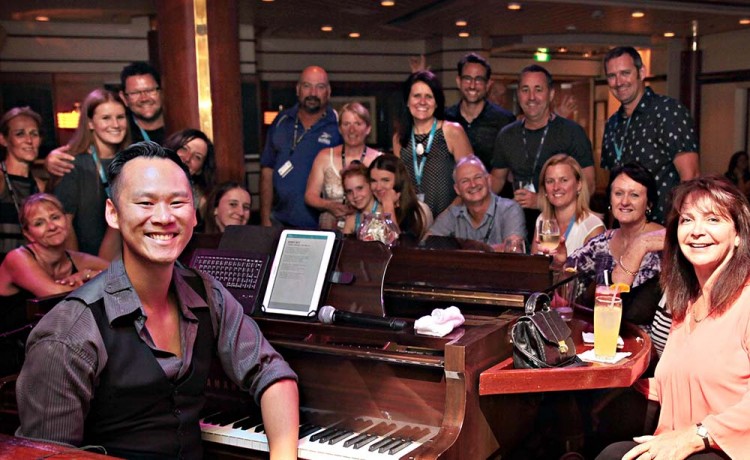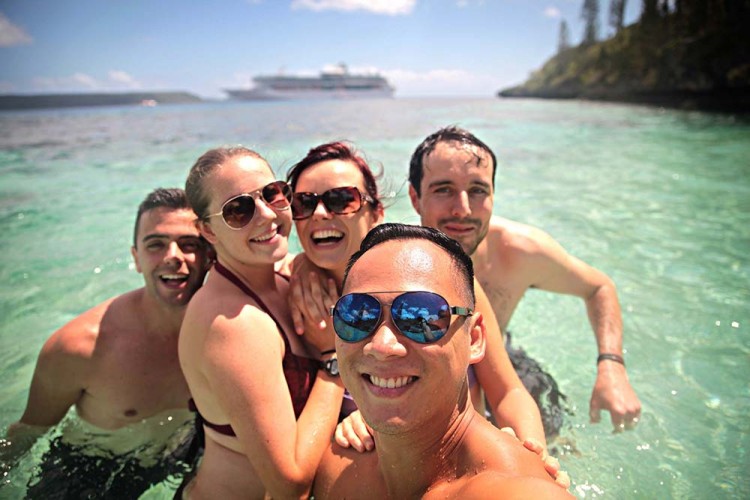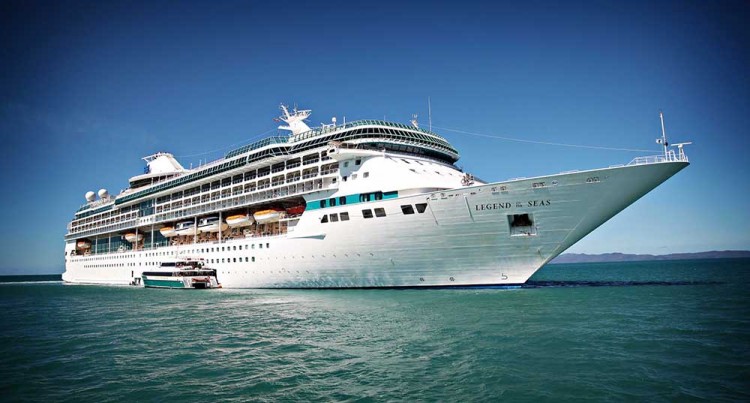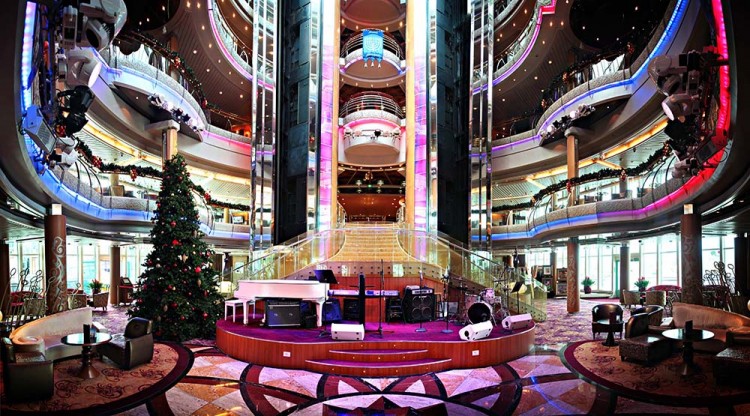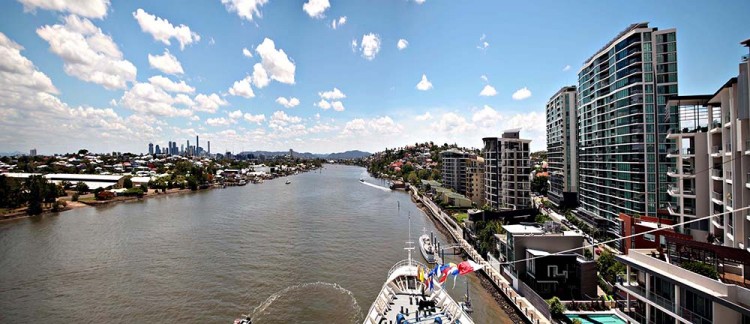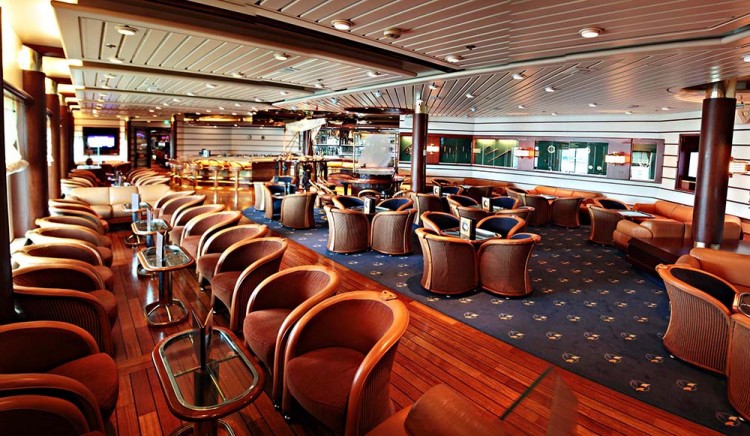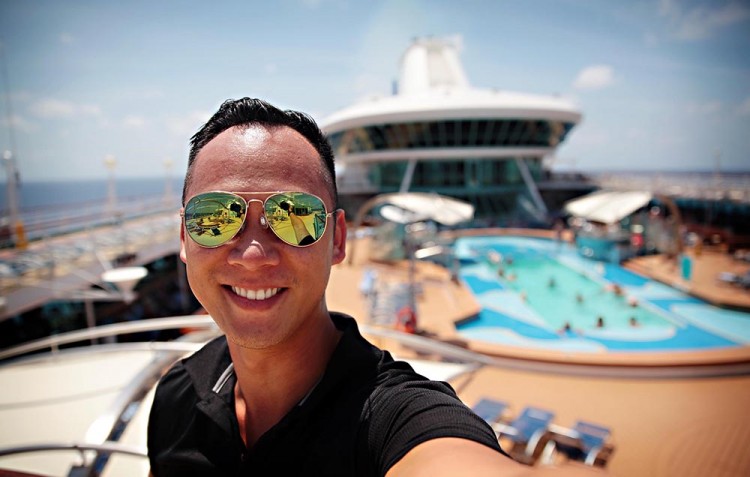 My new company is Royal Caribbean Cruise Lines International (RCCL), which boasts a whopping fleet of 24+ ships with a few more to be released soon. My ship was the Legend of the Seas and I was very fortunate to be sailing much, much closer to home this time around; beginning from HK and doing the transpacific crossing from SE Asia to the Sth Pacific. Our home port was in Brisbane, Australia. For the very first time, I'm travelling with mostly Aussie guests! Our itinerary included Vanuatu, New Caledonia, Fiji, New Zealand and a few destinations around the NE coast of Australia.
​
The Legend of the Seas is in one of the smaller and older ships of the RCCL fleet, launched in 1994. It is 264m long, 32m wide, 11 decks high and weighs just over 69,000 gross tonnes. It can carry 2,070 passengers and up to 750 crew. This was a lot bigger than my previous ship with Seabourn, but certainly smaller than the bigger ships that I've worked on with Carnival, as well as the larger ships of the RCCL fleet.

Selfie out on the Pooldeck The Centrum (Central Atrium Performance space) The Schooner Pianobar
Well what can I say about my job! To be honest, I was quite nervous about the prospect of singing for up to 4 hours a night for 9-10 days straight. I wasn't sure if I had the vocal stamina (as I'm not a trained singer by any means) and worried I'd lose my voice after the first two nights, if I wasn't careful. In addition, my very first cruise was a whopper 18-day voyage from SE Asia to Australia. That's a long cruise to start a new position on, especially when I'm still working on my repertoire. I was hoping I wouldn't run out of new material with the guests!

That being said, any nerves that I had on the first day were soon dissolved after a very successful first night. Being an 18-day voyage meant I built up a great rapport with the guests, got to know them really well which helped me a lot in my interactive & entertaining persona for the next 3 months. The rest of my contract was a whole lot of fun, performing in the Schooner Pianobar every evening, with the occasional cocktail hour concert in the Centrum (atrium lobby/performance space). I enjoyed the Centrum gigs, as I was playing on a beautiful white baby grand; with a spectacular ambience and bigger audience to play to. I used these gigs to perform my favourite instrumental pieces that I don't normally do in the pianobar: from classical, musicals, movie-songs, ballads etc. These gigs were my opportunity to show-off and flex my actual piano-playing muscles, so to speak. The gigs inside the pianobar is all about having fun, interacting with the guests and getting them to sing-along; where I'm focused about my singing & banter, rather than the playing. I also started using my stage-name "Jam the Piano Man!"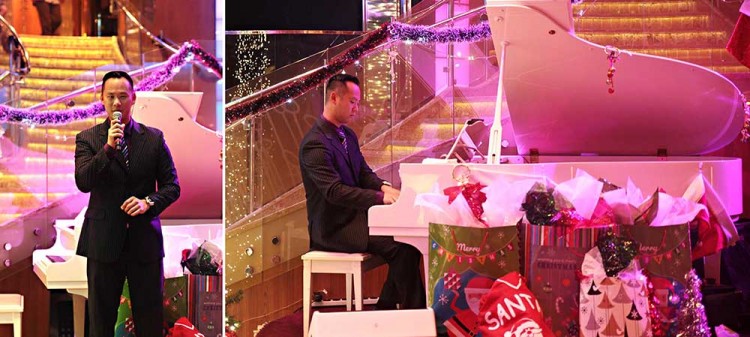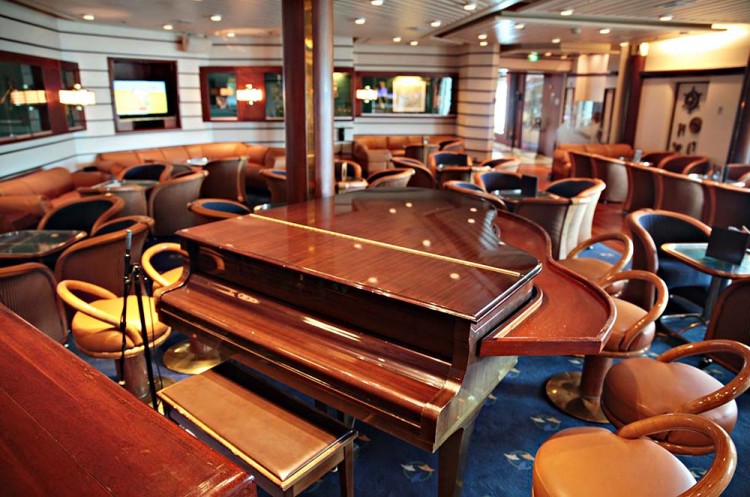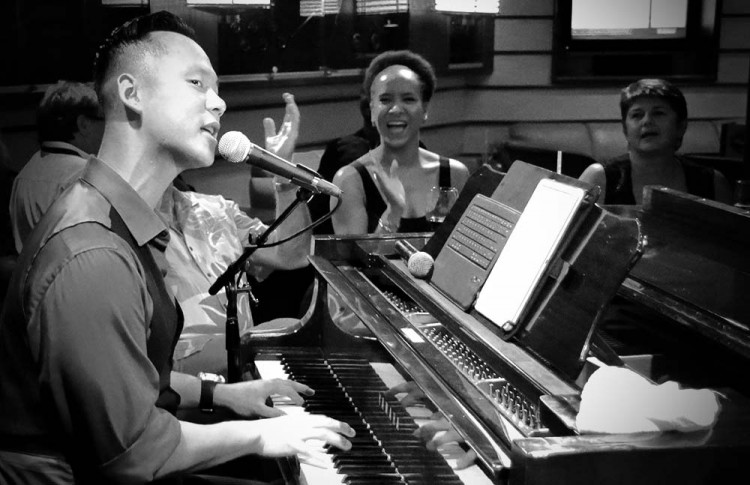 My office and workstation in the Schooner Bar Performing my "mini-concerts" in the Centrum
Being a Pianobar Entertainer certainly has its perks. I have guest entertainer status, meaning full guest area privileges, which is the highest luxury of anyone that works on a ship. I also have a solo cabin and a porthole window, which is PRIME REAL ESTATE; and don't have duties during the day which allows me to travel and have fun out at the ports of call. No more rehearsals with a band or production cast....it's good being a solo artist! I do miss jamming out with other musicians though, I must admit. I've had my mate Chris the trumpeter come and jam with me during my cocktail jazz hours on occasion, and made the most of jamming with the bands in the crew-bar jam nights.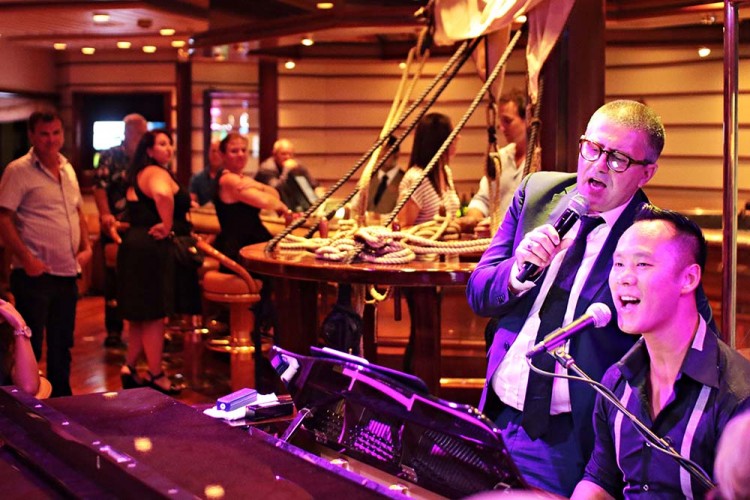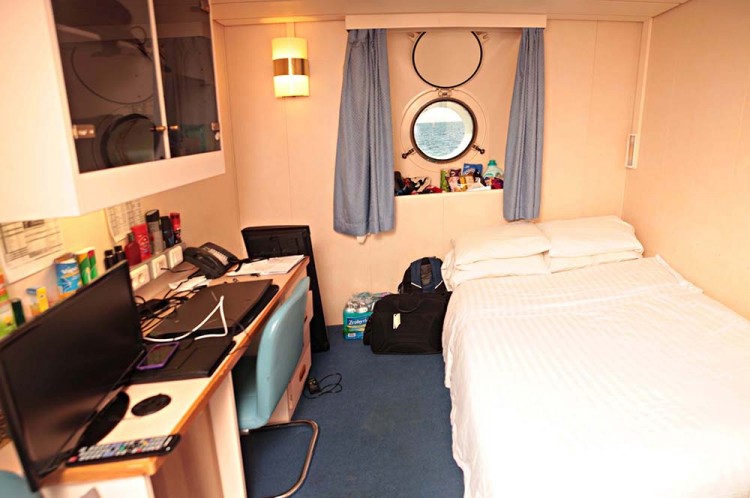 Being a solo performer My solo cabin with porthole window! Jamming with comedian Simon Palomares
Some of the challenges I face are trying to cater for the different music tastes in my crowd. I always try to do my best to have something for everybody. And with an Aussie crowd, I've ironically found myself having to learn a whole bunch of "pub" songs, that I normally don't have to play with the American & European guests (which I normally sail with). The silver-lining is that my pianobar repertoire has expanded from 650 to over 800 songs. I'm constantly learning new songs, or adding songs that I think would be a good addition. Another challenge with an Aussie crowd who are largely foreign to the concept of pianobars, I find myself certainly at the start of the cruise trying to shift their mentality of me from not just being able to play pub music or the stereotype pianobar stuff, but having a repertoire that extends to jazz, power-ballads, 80s, 90s, blues and even showtunes! The last challenge is saying bye to all my newfound friends/guests after spending an epic 9-10 days together, and then beginning fresh on Day 1 with a whole new shipload of passengers that do not know me; having to start all over again to build up that rapport and love. That's always the biggest challenge at the start of every cruise. Inevitably however, things warm up pretty fast and by the end of every cruise, it is a fond and bittersweet farewell.....then onto the next!

I thoroughly enjoyed every night in the Schooner Bar. The guests that sat around the piano were simply wonderful and fun to play for. Pianobar Entertainers get the best kick out of the guests singing and clapping along, even dancing too, if the mood strikes them! It's a real buzz and can make those songs that we're absolutely sick & tired of playing (eg. "Pianoman" & "Brown-eyed Girl") lots of fun! I was very honoured and humbled to receive so much positive feedback from all my guests and was floored to see how many of them would come here religiously every night to sit by the piano and listen to me all night. Some of them would rush their dinner, miss out on seeing the big shows in the theatre or the centrum, just to see me perform. It is truly warming! These loyal guests, which I nickname my MVGs (Most valued guests) really made my night and helped cement the truth in my heart: I'm doing what I love. I'm totally in my niche and my ideal, perfect job!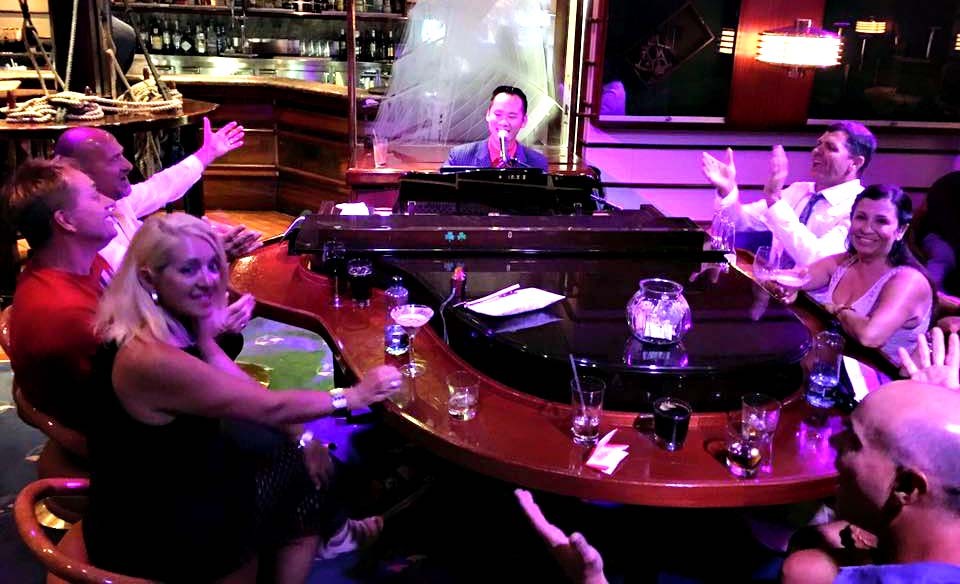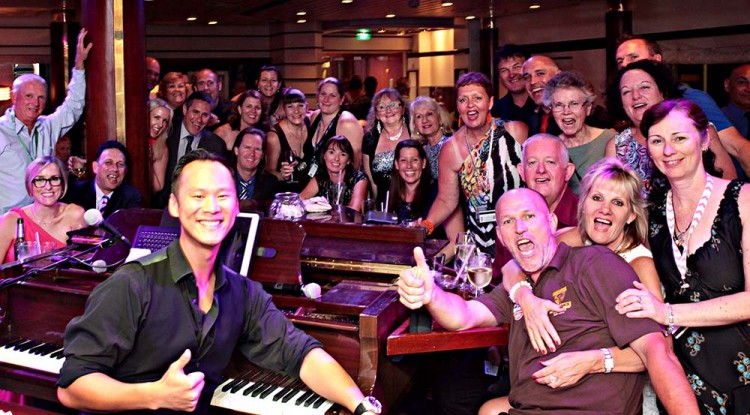 I was excited to be travelling around the Sth Pacific and NE coast of Australia for the first time, as well as have a small taste of SE Asia as we crossed over from Hong Kong to Brisbane. I got to experience a bit of the Philippines, Malaysia and Indonesia, before we headed to Darwin, Cairns, and finally Brissy. The next few months saw us sailing to the ports of Chambagne Bay, Vila & Mystery Island in Vanuatu; Noumea, Lifou, Mare in New Caledonia; Auckland, Waiheke Island, Tauranga, Napier, Wellington, Akaroa, Dunedin & the Fjords of Dusky, Doubtful and Milford Sounds in New Zealand; and finally Cairns, Airlie Beach (Whitsundays) and Willis Island in Australia. Unfortunately our scheduled cruise to Fiji was cancelled due to bad weather and tropical cyclones, so that was a bit of a bummer. Ah well, I'll have to do a proper visit there next time!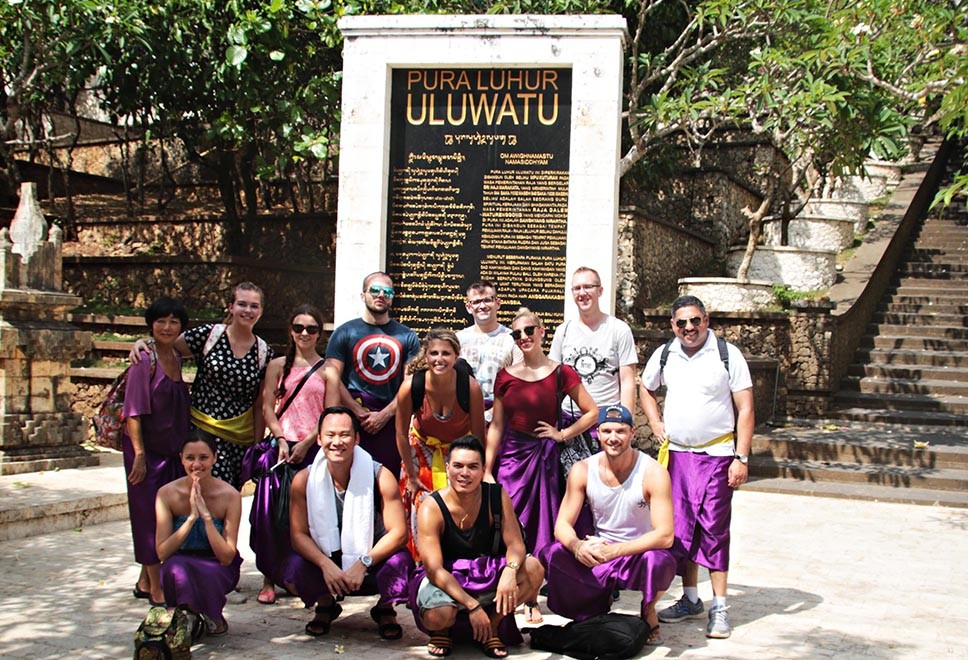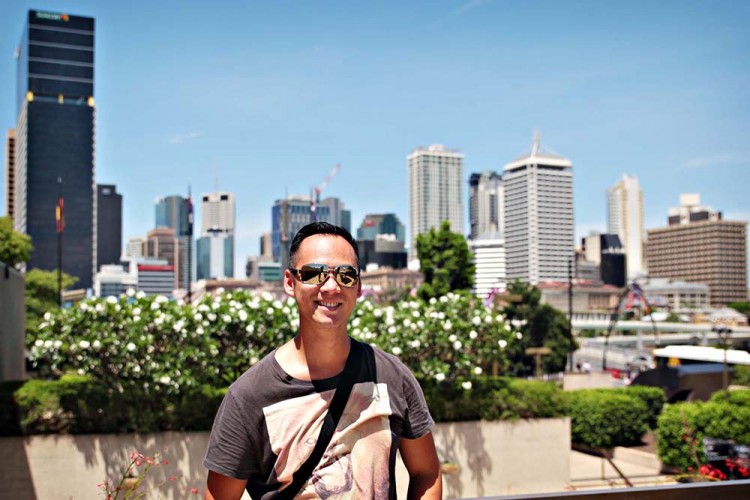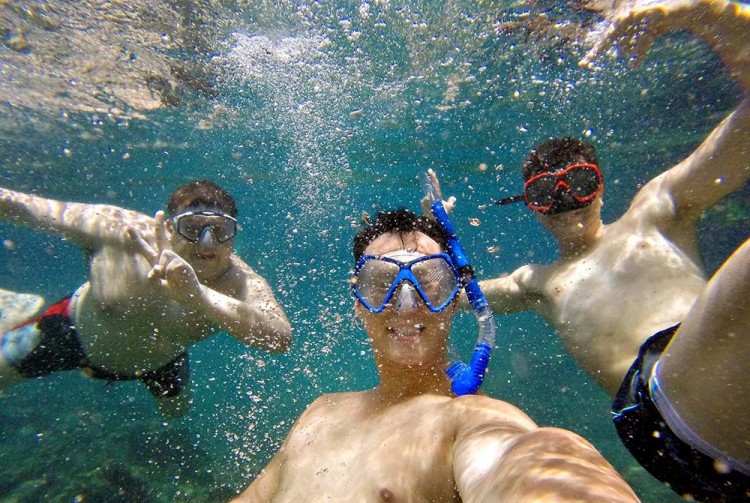 Uluwatu Temple, Indonesia (SE Asia) With the Brisbane Skyline (Australia) Snorkelling in the blue lagoon (Sth Pacific)
The Sth Pacific was in many ways similar but also different to that of the Caribbean islands. The beaches were stunning with clear, turquoise waters, white sands and with plenty of shade from the coconut trees. However the music and the food were different. The locals were all friendly and welcoming. And where else can you get fresh lobster straight out of the sea cooked right there for you for $10 AUD?!?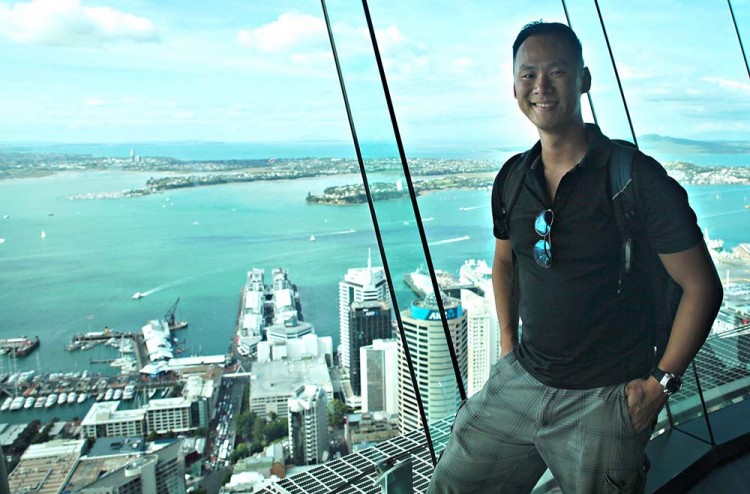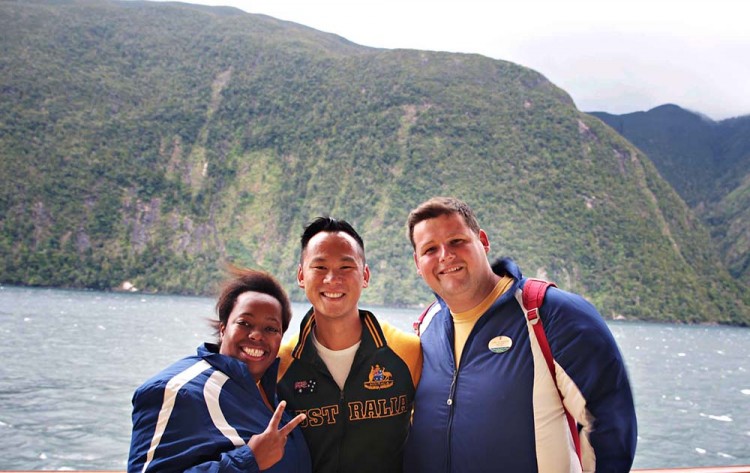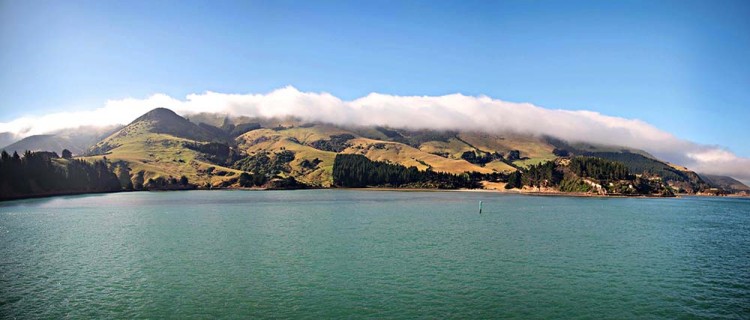 New Zealand Fjordlands View of Auckland from the Sky-Tower The stunning landscape of Otago, NZ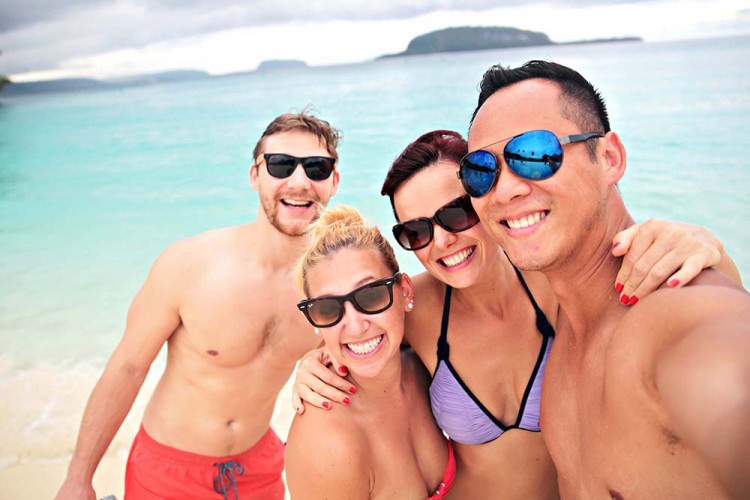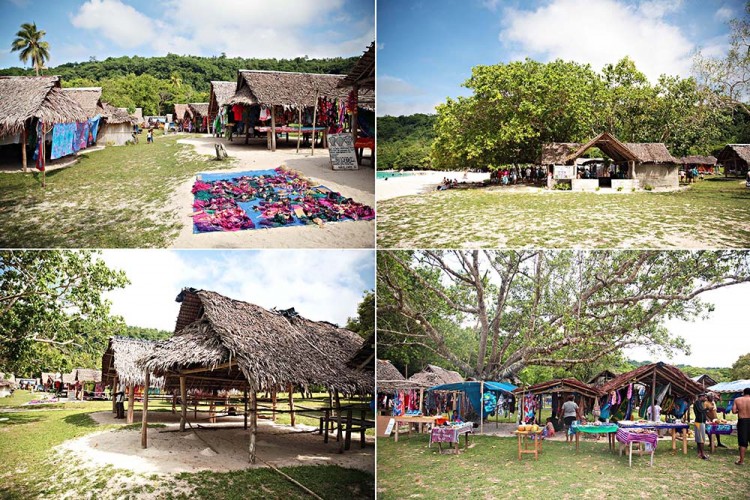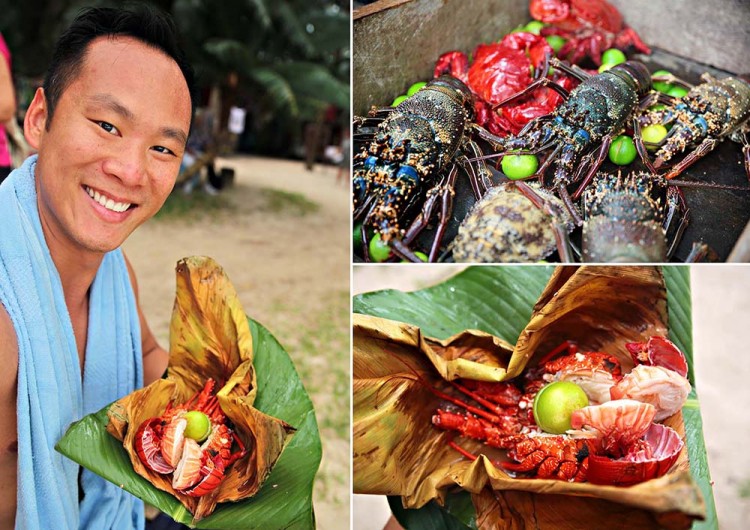 Gorgeous beaches & great company Beautiful traditional island architecture Fresh lobsters straight out of the sea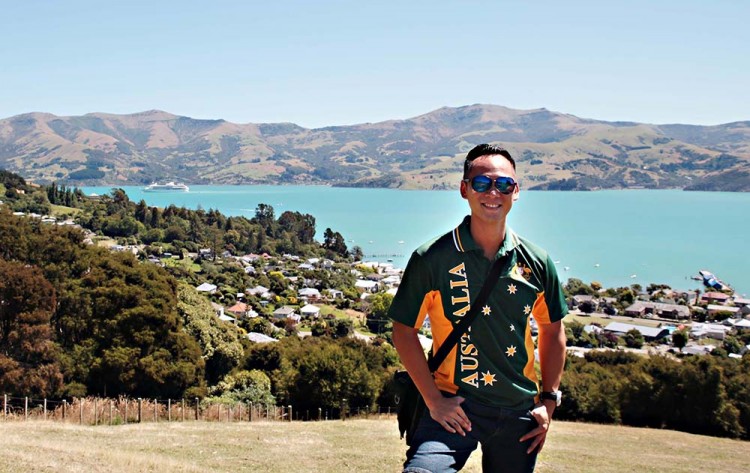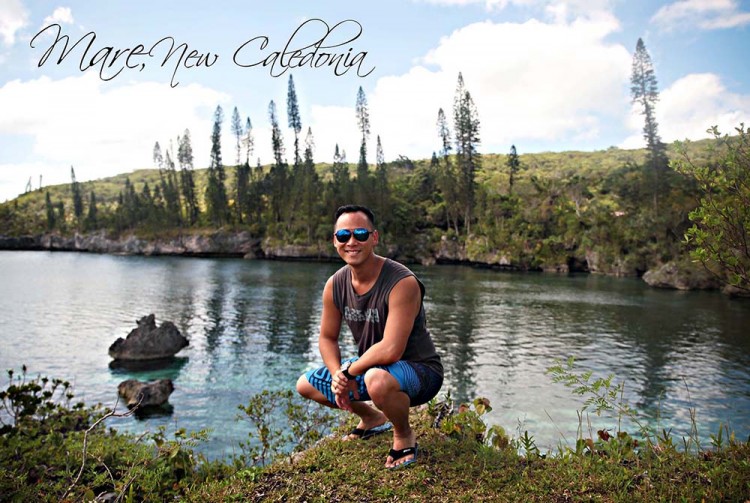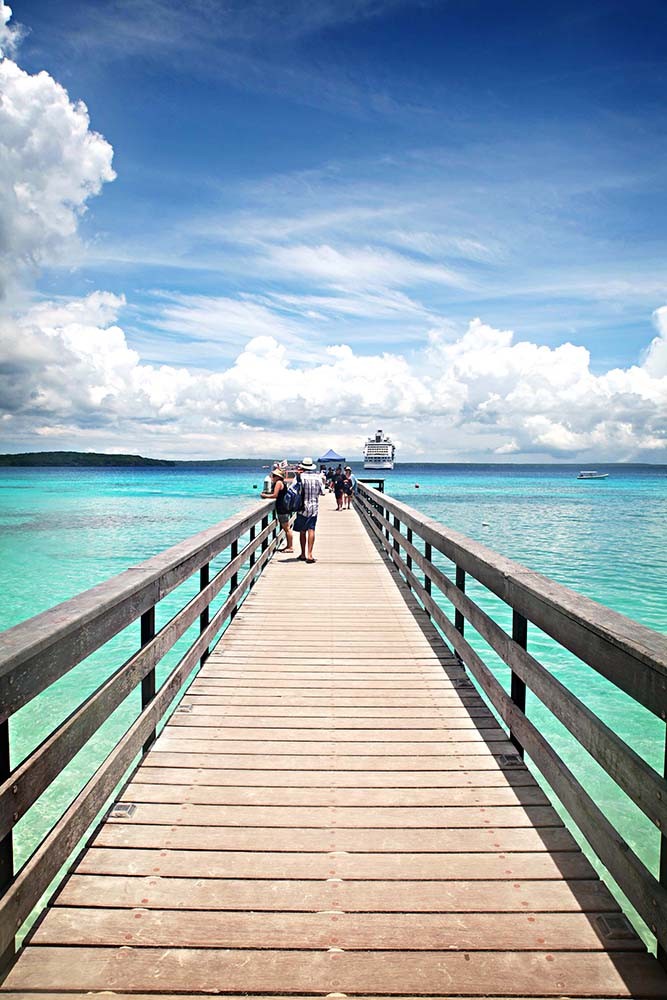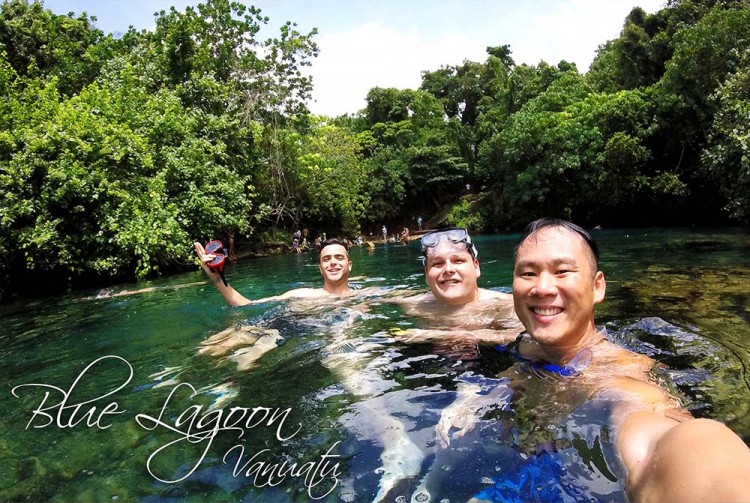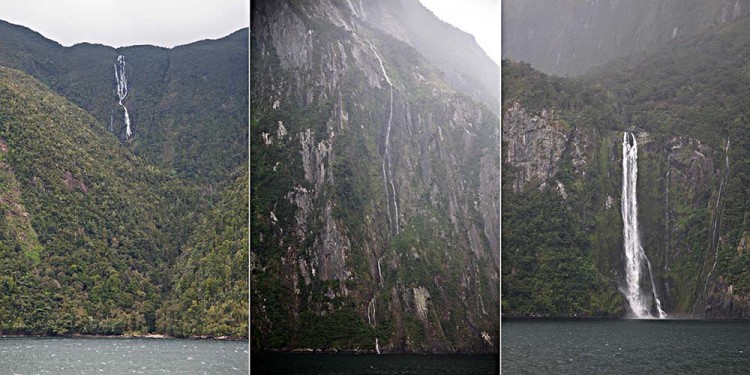 Blue Lagoon, Vanuatu Mare, New Caledonia
One of my favourite shots in Lifou, NC Stunning Akaroa, New Zealand The waterfalls of Dusky, Doubtful & Milford Sounds, NZ
My favourite destinations would have to be Champagne Bay & Mystery Island in Vanuatu and Lifou Island in New Caledonia; simply stunning beaches and private coves to escape to without the craziness of locals trying to sell you stuff left, right and centre. Simply perfect getaway venues. The Cascade Waterfalls in Vanuatu was also a beautiful natural sight to explore and swim in. As far as NZ goes, we had the pleasure of doing a crew-tour to the Hobbiton, where they filmed the Shire for "The Lord of the Rings" movies. Ziplining through the mountains of Waiheke island was a blast. The scenery in Akaroa was also stunning, and the city of Wellington was simply charming. Napier and Dunedin were an architectural delight for me; and the fjords of the Dusky & Doubtful and Milford Sounds were absolutely incredible. Sheer beauty of nature! When it comes to local destinations, I was able to tick snorkelling in the Great Barrier Reef off my list, and had great fun showing my international friends the wildlife at Lone Pines Koala sanctuary, where we had an overload of feeding kangaroos, selfies with emus and viewing the largest habitat of koalas in the world!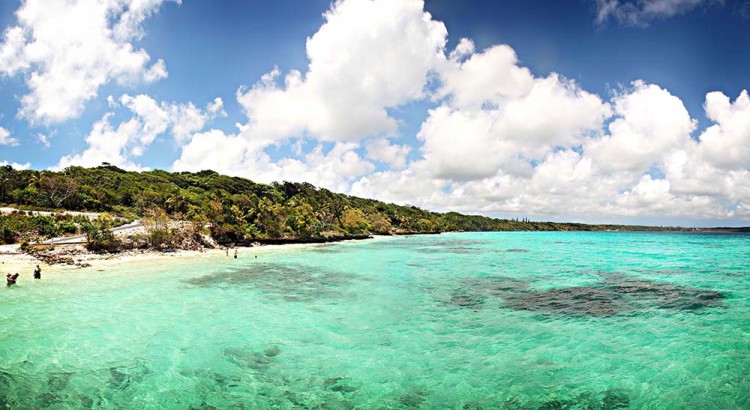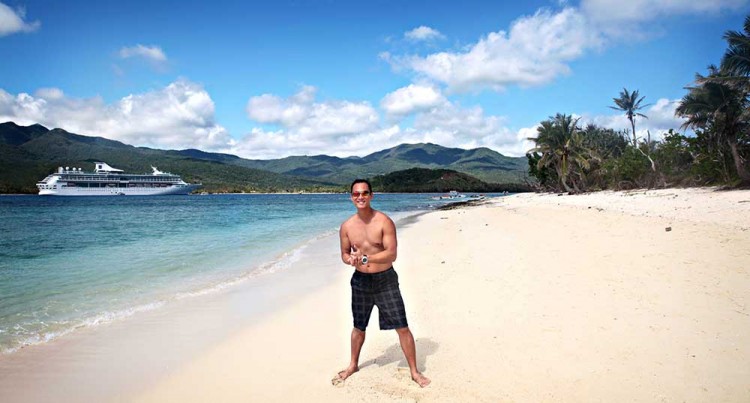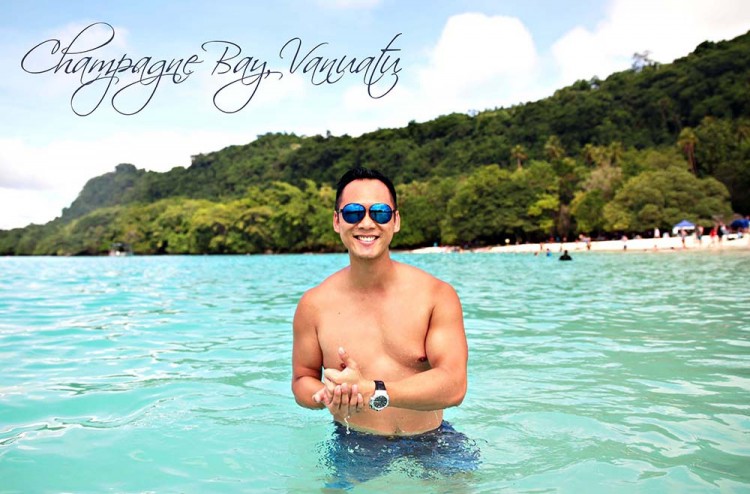 Champagne Bay, Vanuatu Lifou, Loyalty Island, New Caledonia Mystery Island, Vanuatu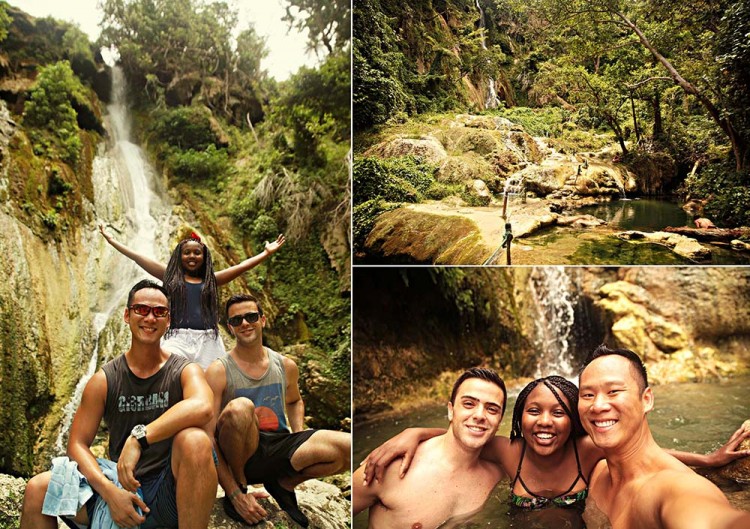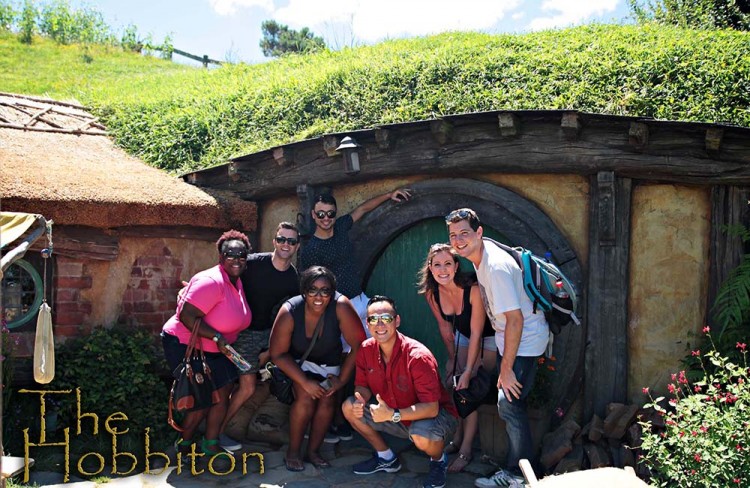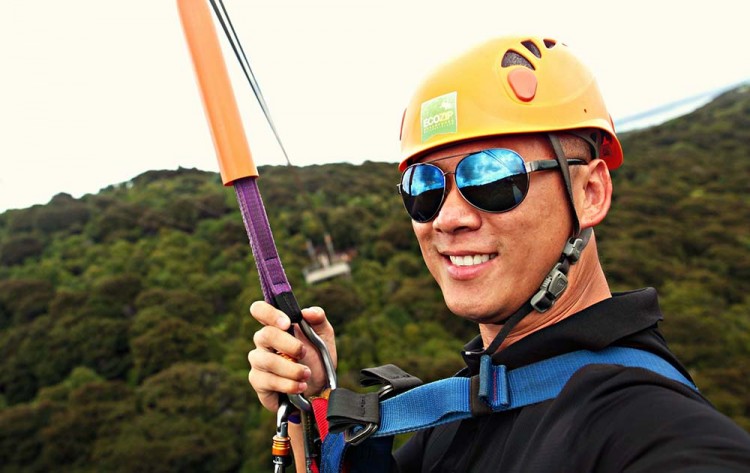 Cascade Waterfalls, Vanuatu Hobbiton, The Shire, NZ Ziplining in Waiheke Island, NZ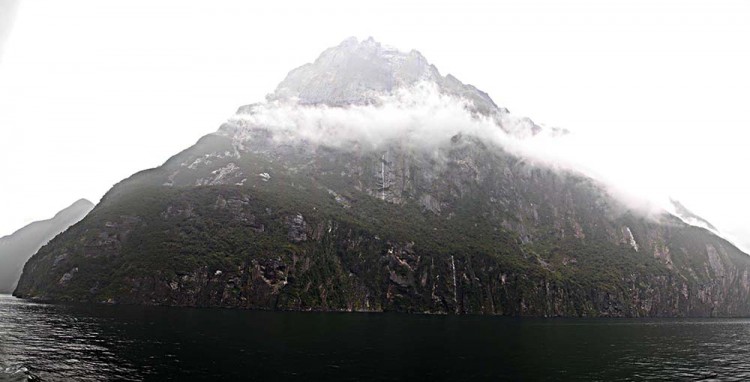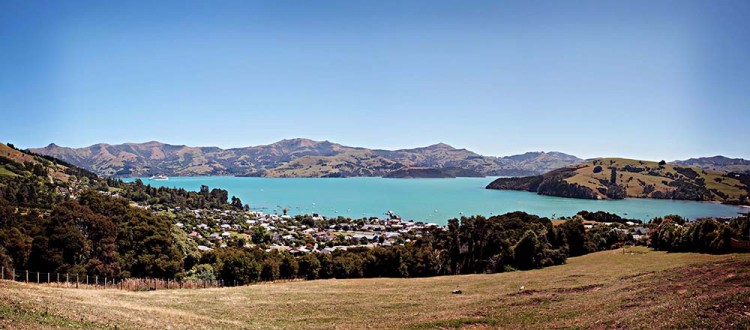 The stunning landscape of Akaroa, NZ The striking Fjords of southern NZ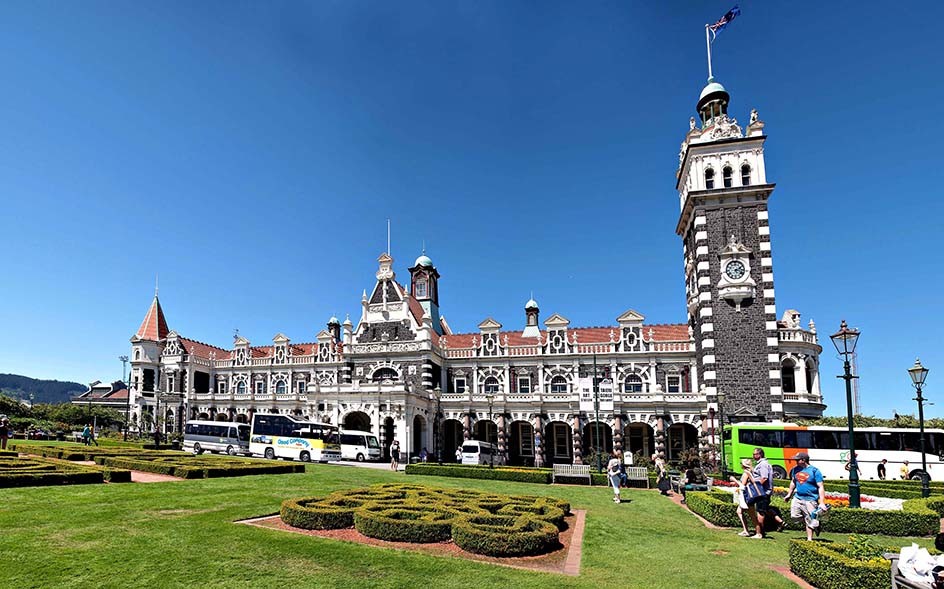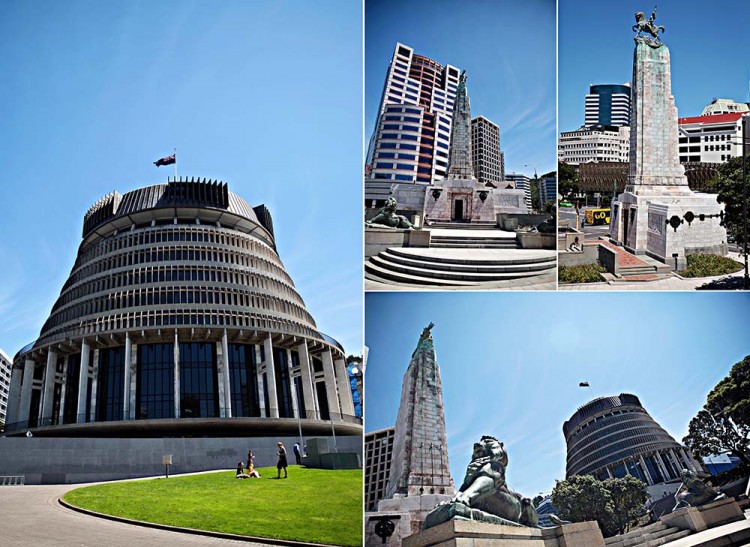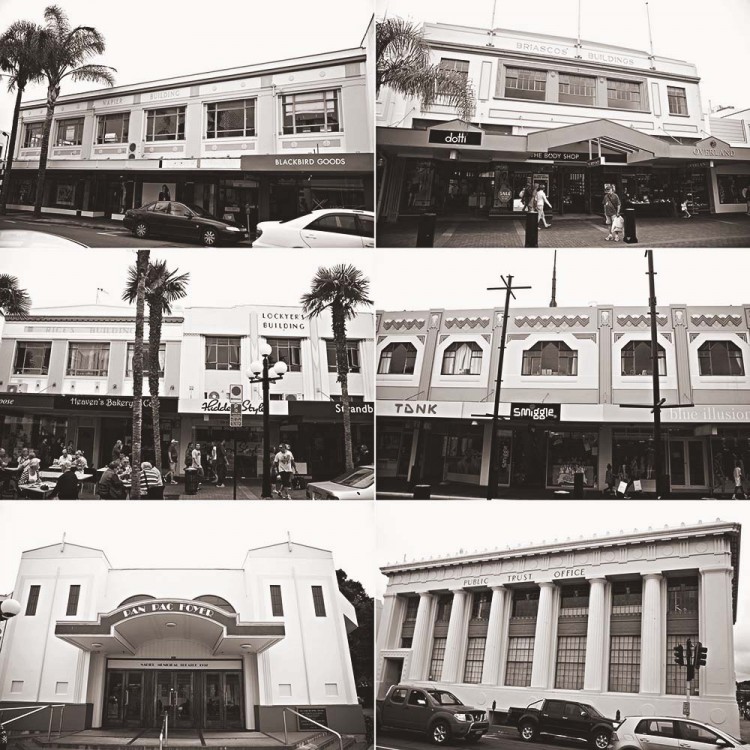 Eclectic Architecture of Wellington, NZ Art Deco Architecture of Napier, NZ Traditional European Architecture of Dunedin, NZ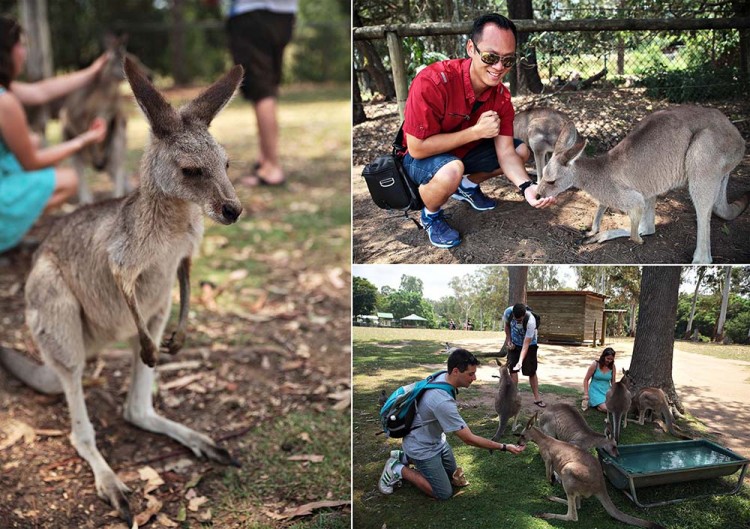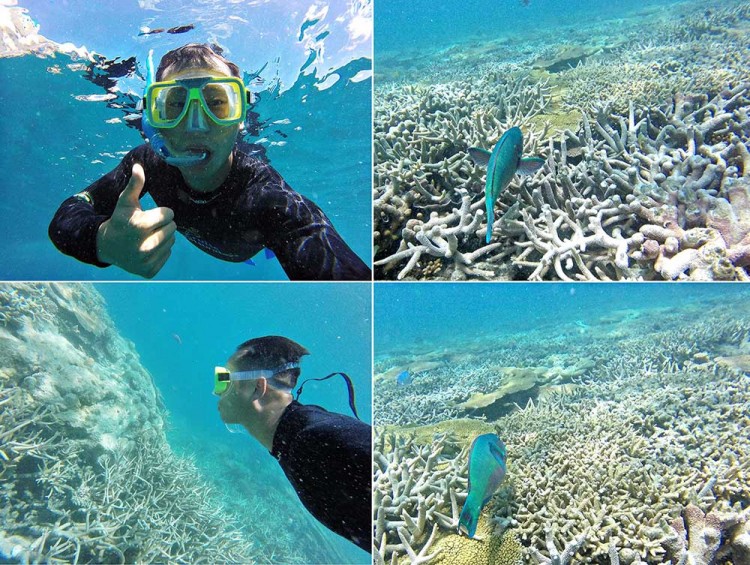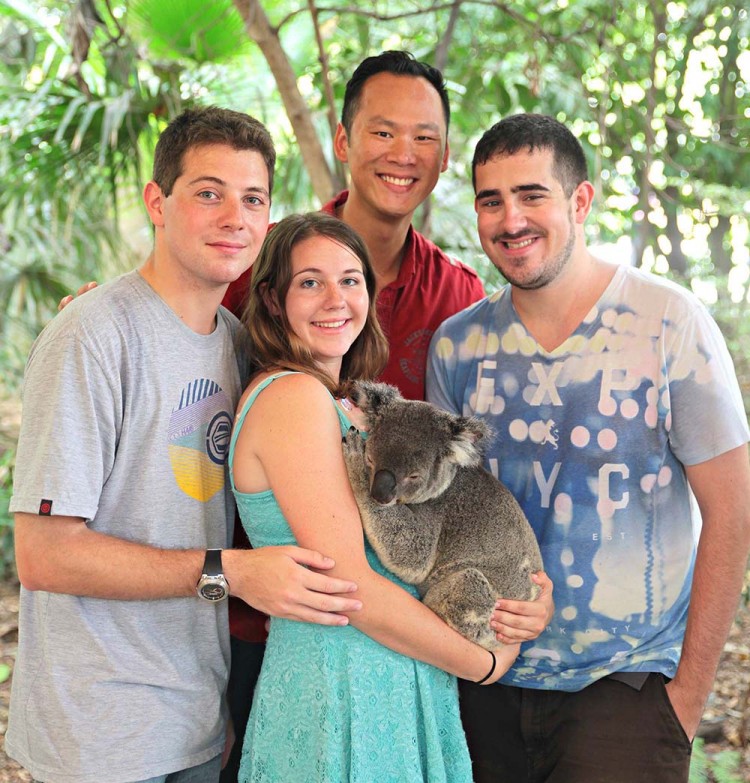 Snorkelling in the Great Barrier Reef Token Koala Kodak Feeding the Kangaroos
HIGHLIGHTS


​
1. The A-Team - One of the most rewarding experiences of this contract was a particular cruise where I had the "A-Team". The "A-Team" All-stars consisted of a conglomeration of couples & strangers that bonded and became friends through sitting around the piano every night and singing along to songs I played. Friendships were formed, laughs were a-plenty, nicknames were given, and romance was also found! This wonderful group of people have cemented a special place in my heart and forever in my memory onboard this ship, and for my professional career as a pianobar entertainer. I was blown away by the special gift of a photo-card that they all presented to me on the final night, with a lovely message from everyone (including the nicknames I'd given them!)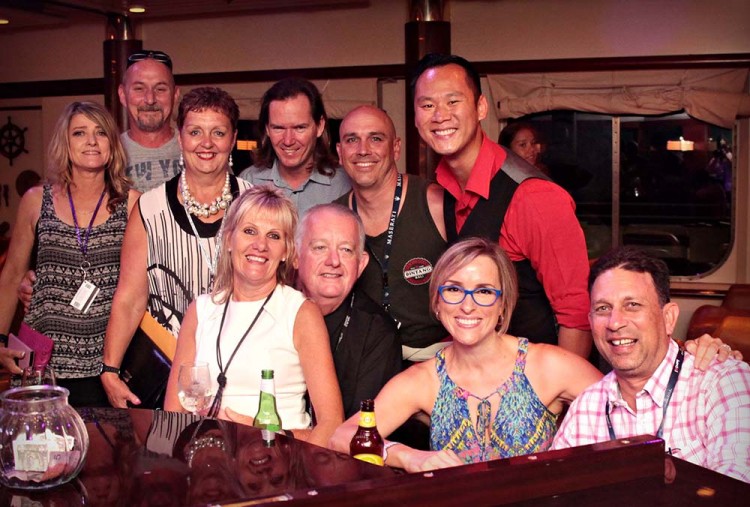 In addition, I've had guests who told me that they were recommended to come and hang out with me from their friends that had cruised with me previously before them. It's good to know that I'm leaving a good impression with the guests like that!

2. New Zealand was a definite highlight for me. I've always wanted to check it out so now it's given me a good taste of what to do the next time I come back for a proper visit! Still so much to see and do in regards to scenic nature tours and extreme activities!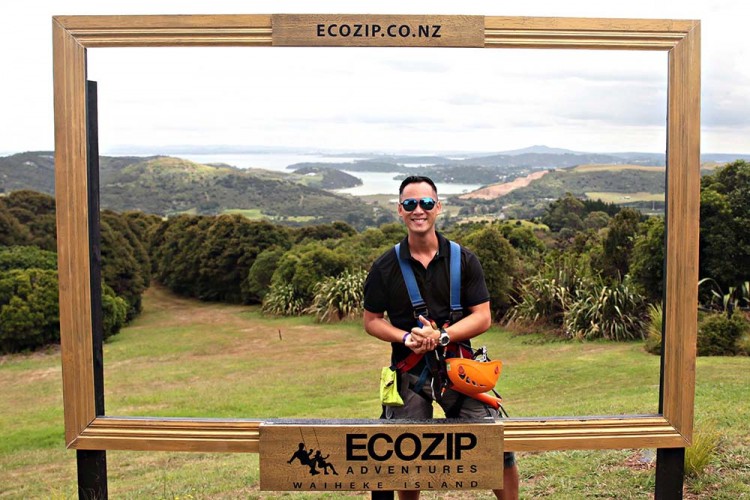 3. Holiday Season - Celebrating Christmas, New Years and Australia Day on the ship was a total blast, having big events & festivities on the ship for these events. I loved performing "White Christmas" in our big Centrum Christmas Concert spectacular; partying and celebrating with the guests & crew during the New Years countdown; and being the only Aussie musician on the ship meant I got to do a special Australian Music tribute concert in the Centrum, followed by a VERY AUSSIE sing-along later in the Schooner Bar!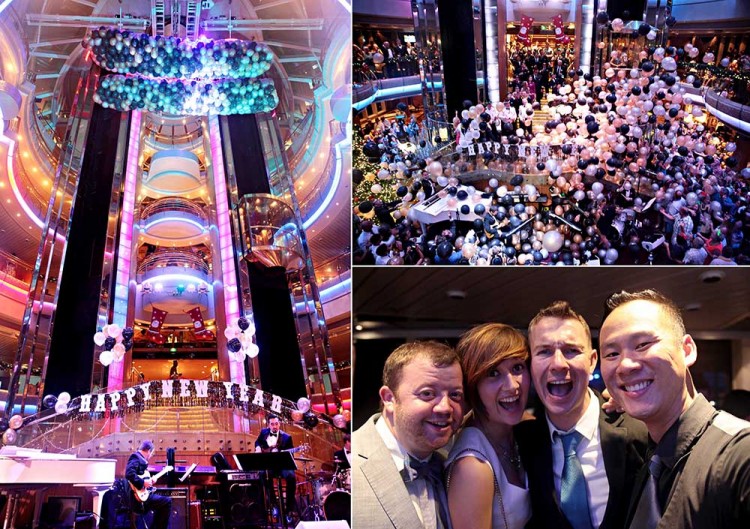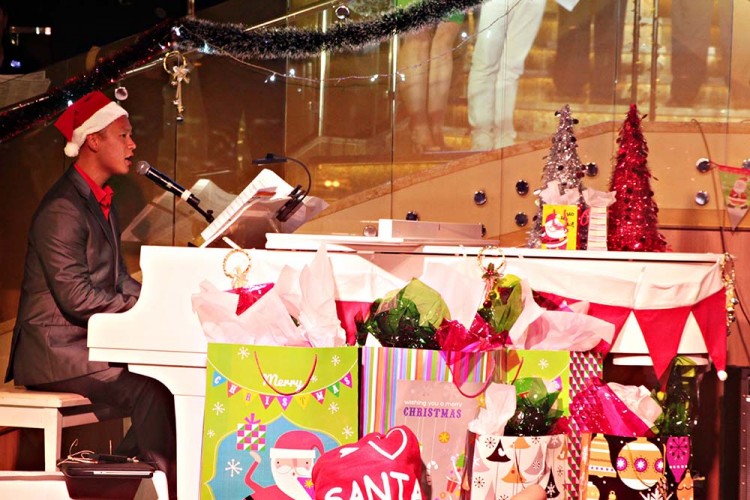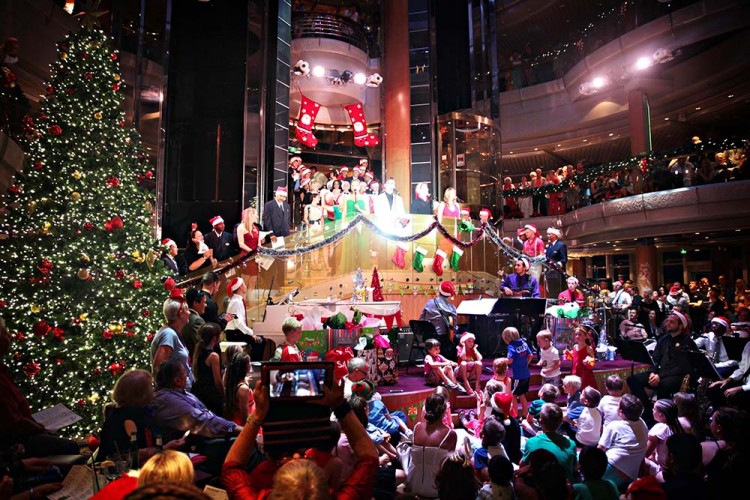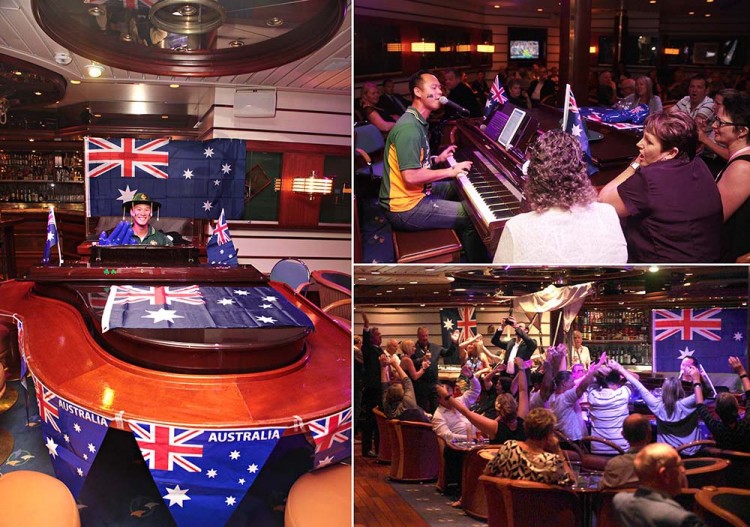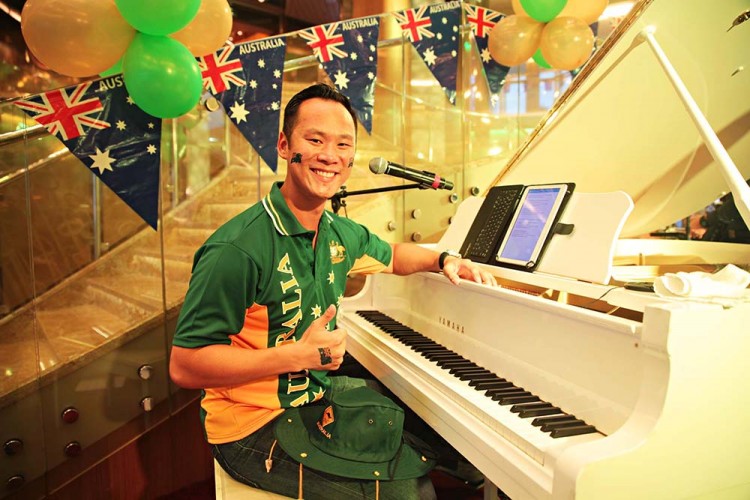 4. Employee of the Month - I was absolutely stoked to be nominated by my musical director, in my first two months with this company. To be one of 10-12 nominated out of a cohort of 700+ crew working onboard, is indeed an honour; let alone twice! It has made me extremely proud of my work and my position with this new company. I'm glad to have made such an impression. Big gratitude of thanks and acknowledgement to my musical director Filmer, who was absolutely awesome, supportive, friendly and very helpful during my time onboard.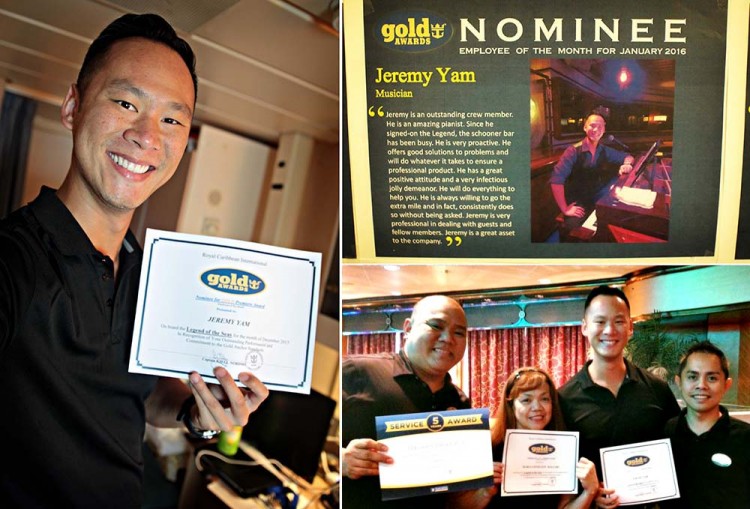 Well that's my wrap-up of the past 3 months of my first contract with RCCL and as a Pianobar Entertainer. Another great adventure of seeing new places in the world and making new friends. It's been an absolute delight going back to my first love of playing piano (rather than keyboards in a showband) and having that full interaction and rapport with guests, receiving such positive accolades, whilst travelling to beautiful destinations around the Sth Pacific. I'm ready for my next adventure, which I've confirmed to sail onboard the Serenade of the Seas, taking me to Scandinavia and the Arctic Circle! I'M VERY EXCITED!!!!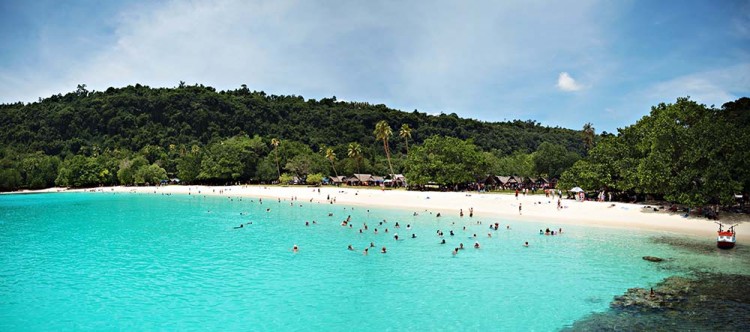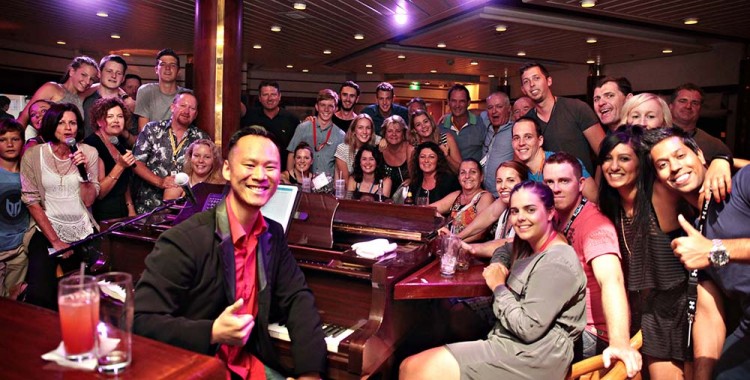 The postcard picturesque Champagne Bay, Vanuatu
My traditional group-shot with the guests on the final night of the cruise
Till then, ciao for now!